How can a catheter help you lead a more balanced life?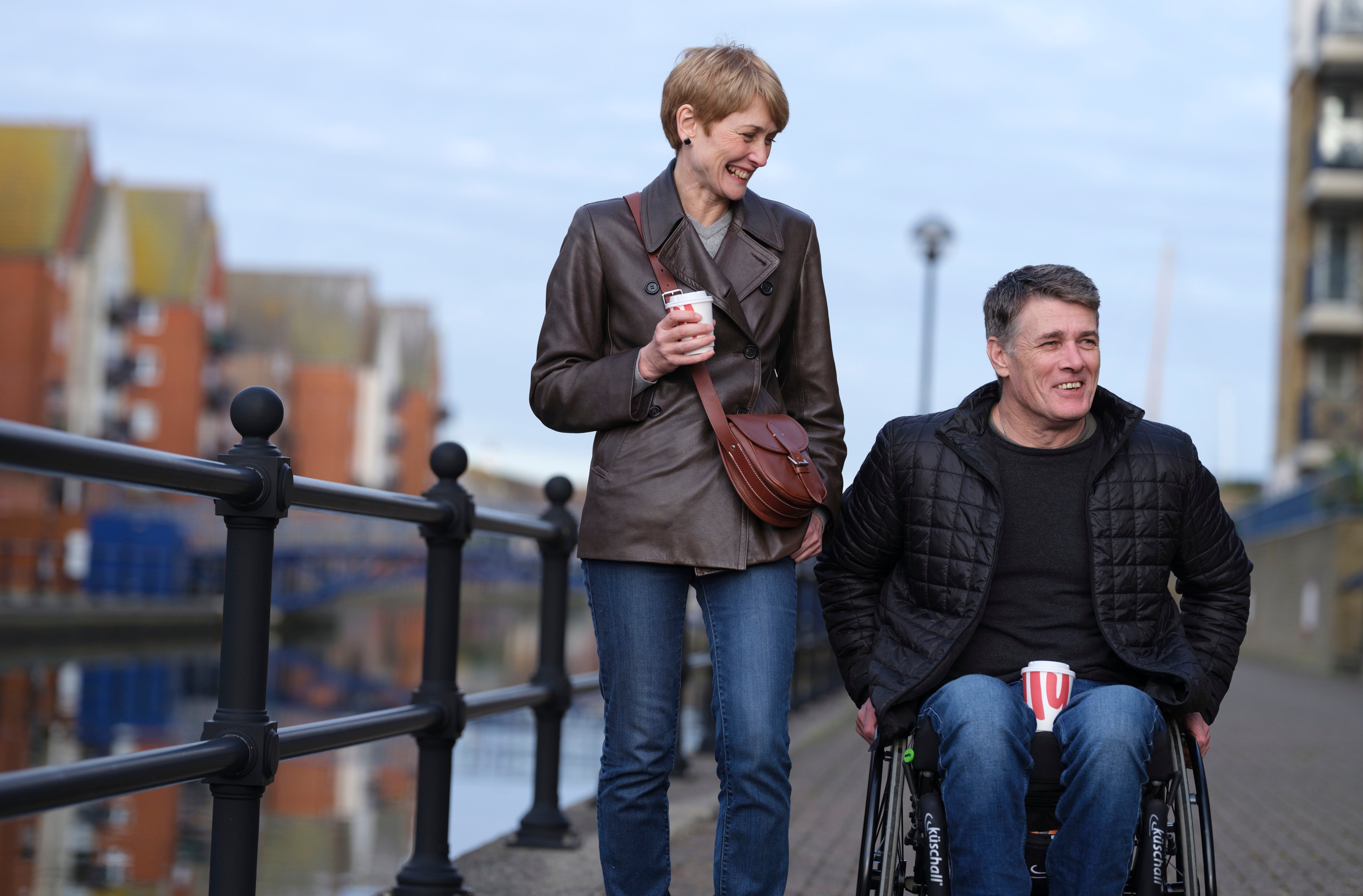 First of all, we are well aware that catheterization is never anyone's first choice when it comes to emptying the bladder. Using a catheter can only be the next best thing to being able to urinate on your own. But when different circumstances have made that impossible, catheterization will – with a little training – soon become a very natural part of your everyday life.
Now, there are quite a few catheters to choose from. So, how do you know which one to use? And does it really matter? The answer is yes, there can be quite big differences in both quality and performance. The most important thing to consider is that it is safe to use, but of course emptying your bladder should also be as easy and comfortable as possible.
Here are a few important questions to consider and to talk through with your nurse or doctor, before choosing a catheter.
What's my size?
It's important that the catheter has the right size and length for your body. If the catheter tube is too short, it will not empty the bladder completely, and if it is too long it might be hard to handle. Another thing to consider is the thickness of the tube, also called the charrière size (CH). It will have an impact on how the catheter fits your urethra, and how long it will take to empty your bladder.
Is the catheter easy to handle?
Catheter packaging has a great impact on how easy it is to learn the procedure, handle the catheter and perform the catheterization. The aim is to enable as many users as possible to catheterize on their own, to create independence. So make sure that your catheter has a packaging that is easy to open, that the catheter has a steady grip and is easy to control without having to touch the catheter tube (minimized bacterial contamination).
How smooth is the surface of the catheter tube?
Make sure that your catheter has a hydrophilic coating, preferably one that keeps the surface in balance with your body. A hydrophilic coating means that when you add water, it makes the surface slippery and easy to insert into the urethra. The balanced surface will ensure that the catheter doesn't dry out but remains smooth and safe, both during insertion and withdrawal. It will minimize the risks of urethral trauma and painful urinary tract infections.
Will it fit into my daily life?
Catheterizing four or five times a day means that not only the catheter itself should be easy to use, the packaging also needs to fit your daily routines. Is it discreet enough so you can fold it and keep it in a pocket or does it fit in a handbag? Does it need any extra handling aid and is it easy to dispose of?
What's the environmental impact?
Health always comes first, but we know that your well-being does not have to be at the expense of the planet. Currently POBE (Polyolefin Based Elastomer) is the best catheter material available with no PVC or plasticisers. It combines very good physical characteristics with an exceptionally good environmental performance.
Is it safe to use?
Last but definitely not least. Ask for clinical evidence that supports that the catheter you're about to use on a daily basis is safe for long-term use. Your catheter should always be a problem solver, not a problem maker. And even if catheterization affects your health and personal comfort, when you minimize the risk for complications you will be able to lead a much more balanced life.
Want to learn more about the different types of catheters available? Visit our catheter quick guide: