It's sustainable week here in Mölndal and we're highlighting the importance of what we can do as a company, and as individuals for a sustainable environment.
Sustainable development is defined by three pillars – people, planet, economic - all mutually dependent on each other. The earth's resources set the parameters for all living things to exist within. Social sustainability - the aim for people to be able to feel good, live a good life and enjoy good health without obstacle, must be achieved within the limits of this planet. The economic factor interacts with the other factors to achieve socially and ecologically sustainable development. To be sustainable, society needs to be stable, while remaining in constant development. Culture also plays an important role in strengthening contexts and belonging between people in a long-term sustainable society. The Sustainability Week welcomes all perspectives on sustainable development and emphasizes that the different perspectives are mutually dependent on each other.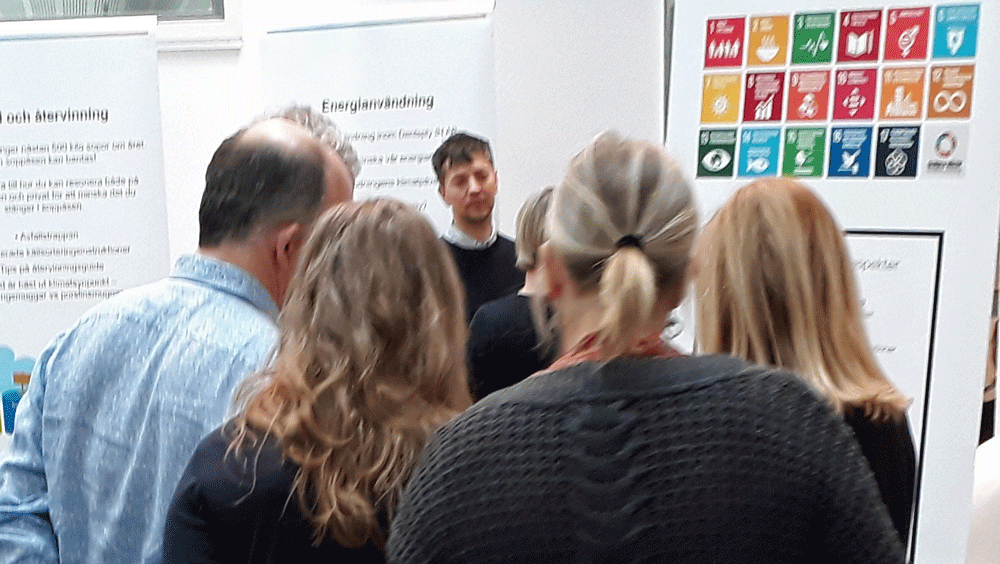 Sustainable work at Wellspect in Mölndal
Sustainable week at our site will focus on corporate social responsibility, waste disposal, environmental and sustainable products and a sustainable work-life. Why? Simply, together we want to contribute to sustainable development and to provide employees with conditions that enable them to have enjoy a good and healthy work-life for as long as they want. For us, sustainable work-life includes teambuilding, social responsibility, training and benefits. This week we have a range of activities to support a healthy culture, we'll be demonstrating different exercises for body and soul, providing training to generate motivation, and share knowledge about a sustainable work-life for our employees. There'll be a lot of opportunities to find out more about Mindfulness, "How climate smart are you?" and how you can make a big difference by walking for "Rädda Barnen" and improving your own health.
Throughout the year, we will continue these activities to support our ambition to reach the status of at three star "bike friendly" work place, supporting our employees to bike to work, even during winter, with bicycle parking available for all types of bicycles and equipment. Surrounding the Mölndal site are three walking trails - a great way to clear the mind and catch some inspiration during a walk and talk meeting. Each trail can be chosen according to the time available to walk the different distances.