Wellspect Wizard is a dynamic, digital platform that gathers clinical evidence for LoFric catheters and CIC and presents it in an easy-to-use, comprehensive format.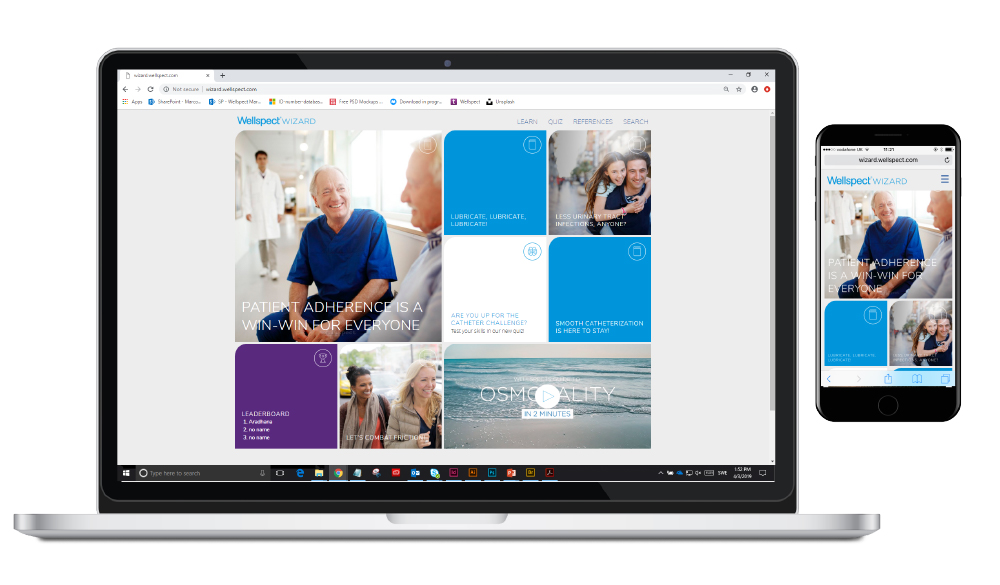 Scientific content is divided into chapters such as UTI, Patient preference, Long-term safety and much more. It makes identifying and finding scientific references easy and includes a quiz. Why not test your knowledge or challenge your colleagues?
With Wellspect Wizard you can quickly search and find the information you are looking for.