In an interview with Åsa Westling, Senior R&D Scientist and Eva Wahlberg, Vice President R&D, we look into how Wellspect uses life cycle assessment to reduce the environmental impact of its products and processes.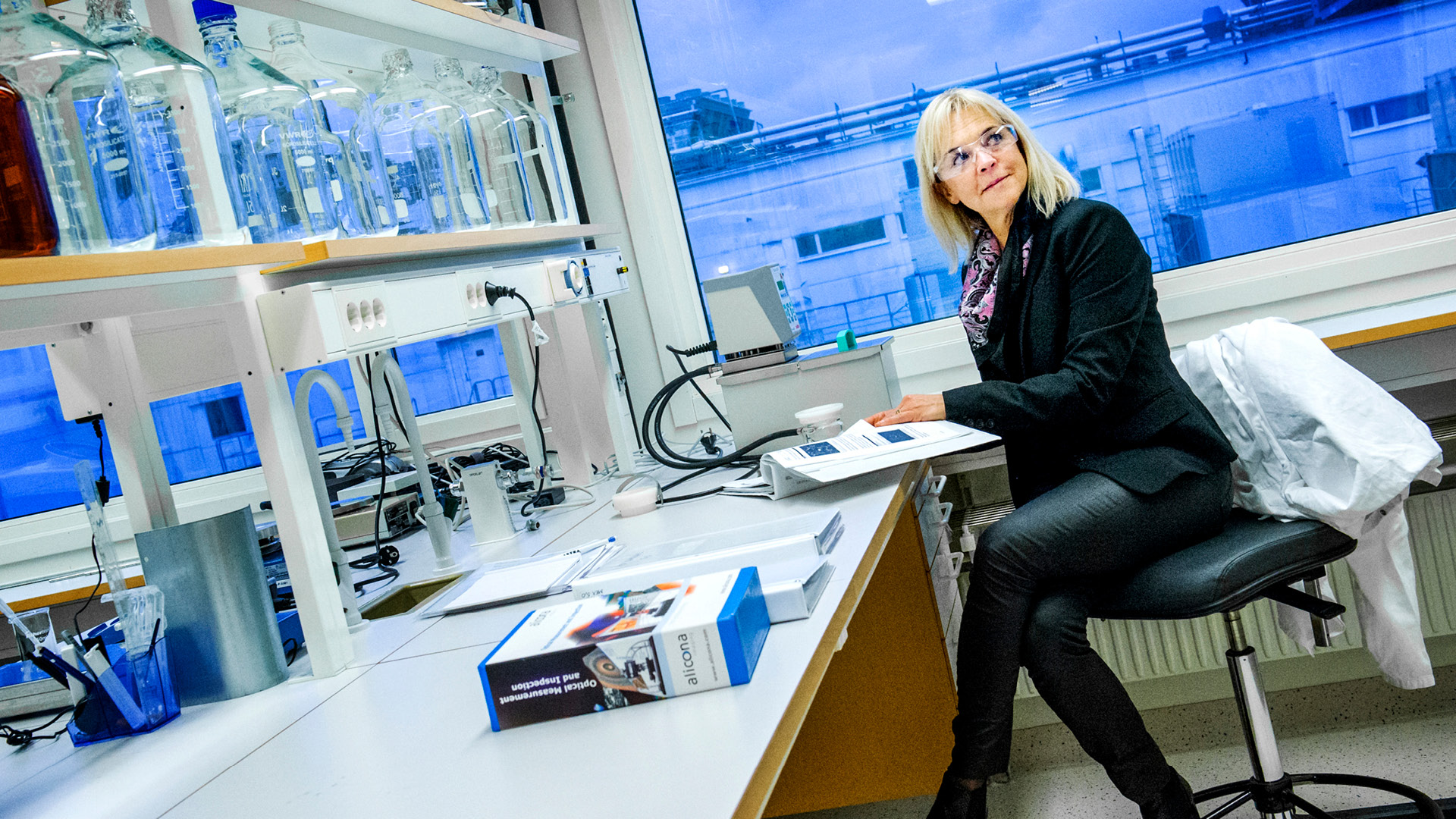 Eva Wahlberg, Vice President R&D

We aim for our products to make a real difference to those who need them, while also manufacturing them with a minimal impact to the climate and environment", explains Åsa.
We carry out life cycle assessments for our products, taking into account the environmental aspects and climate impact for the entire life cycle of each product, from extraction of raw materials to the production and packaging, transport, use and eventually incineration and recycling, continues Eva Wahlberg, Vice President R&D.
From this we learn about what can be improved in existing products as well as what we should think about when developing future products. When procuring medical devices, national healthcare authorities must be able to compare and make good environmental choices, while also assuring the product is safe and user-friendly.
We are constantly striving to improve in the area of sustainability through targeted research- and developmental efforts, says Eva. Some examples include:
Several years ago, we replaced the PVC in our catheters with a polyolefin-based elastomer, the best environmentally friendly alternative which still maintains the good properties of the catheter. We are constantly working to further improve and find new materials for our catheters and packaging.

A long-term developmental project with R&D has resulted in a change in our manufacturing process, which has led to a significant reduction in water consumption and energy use. We have also started to replace our solvent with a more environmentally friendly solvent which is renewable, instead of fossil based.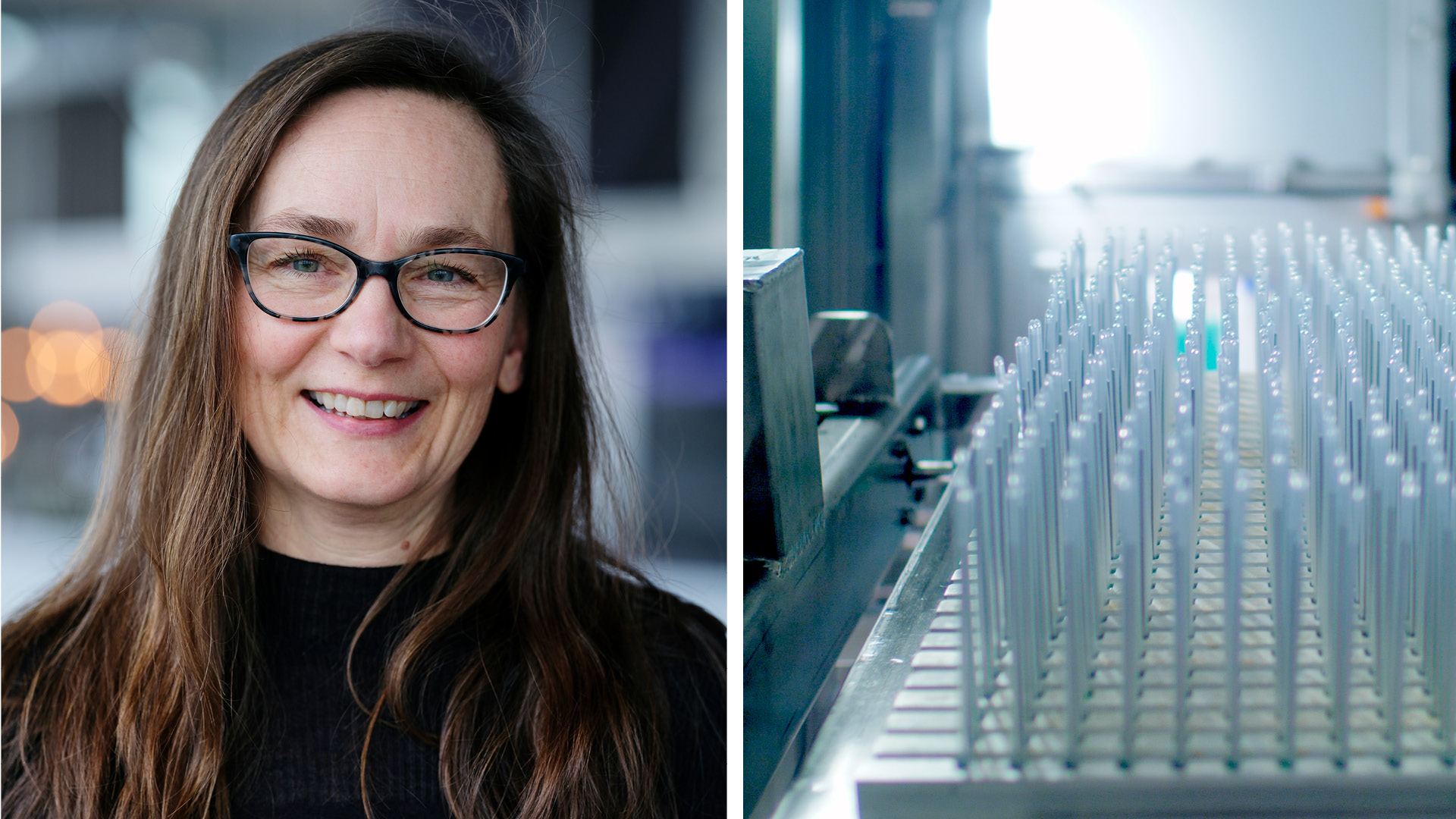 Åsa Westling, Senior R&D Scientist
What were some important events during 2019?
Based on our learnings from life cycle assessment, we have disseminated knowledge within the organization about what has the largest impact on the climate, so that we prioritize the measures that have the greatest effect. We continuously monitor what is happening in the area of plastic materials for medical devices and try to contribute towards the development of fossil free alternatives.
We launched a new urinary catheter for women, LoFric Elle, which is partially recyclable. During the development of new products, we work continuously with input from our users to ensure that we manufacture the right products that meet a real need. For many, environmentally friendly products are important, especially considering many of these products are for single use only.
High quality and safety are fundamental to medical technology and at Wellspect, this is an obvious area of focus.The EU introduced a new regulation for medical devices, MDR (Medical Device Regulation), which will ensure that all medical devices sold within the EU will live up to specific requirements and ensure user safety. During 2019, we began the process of adapting our documentation to comply with the new requirements.
We are also involved in several research collaborations within sustainability. During 2019, a collaboration funded by Swedish Vinnova within circular economy aiming to look at solutions for the reuse of outer packaging was initiated. This project will continue for another two years.
What were Wellspect's goals for 2020?
We will continue to include environmental awareness from an early stage in our product developments. We have guidelines for what to consider; type of material (bio-based etc), design that enables minimal use of material, recyclable material, sustainable manufacturing process and so on. For existing products, the goal is to implement changes that reduce carbon footprint while still maintaining the design and function for the user.
We will participate in a new Swedish research program, Fib:Re. Chalmers, KTH and several other industrial parties are also participating here and the goal is to develop new functional plastic materials from wood / cellulose raw materials.
The work of revising our documentation in accordance with MDR will also continue. Sustainability is also an obvious focus for our work ahead, and we have great commitment to this issue among the employees at R&D!