Paralympics winner and decorated MBE by the Queen of England, Anne Wafula Strike had a rough start in life. As Wellspect's guest blogger, she shares her fantastic story in two parts. Please enjoy the first part of the article and video!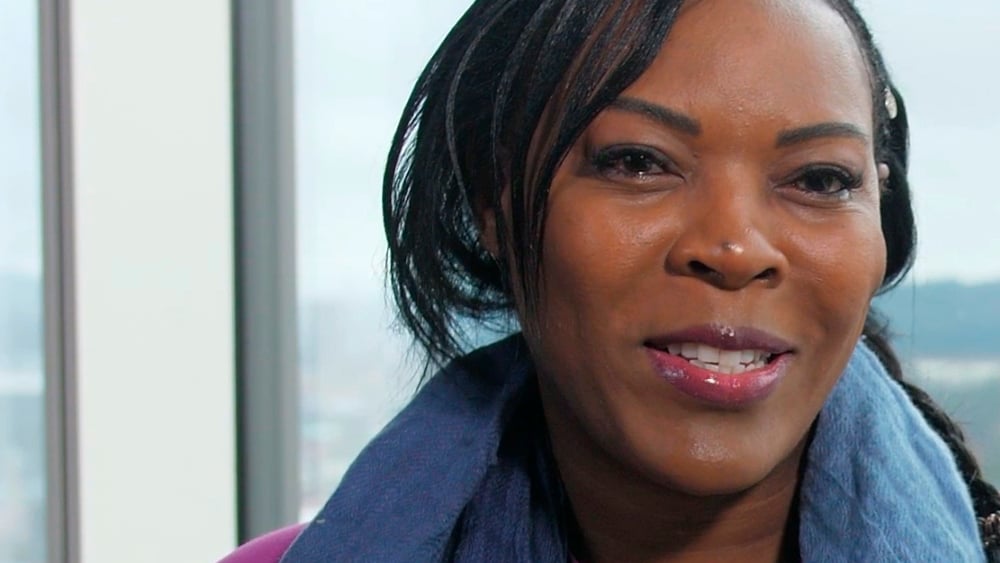 At every developmental stage in life we have different expectations. When a woman becomes pregnant she dreams of holding a healthy baby in her arms as a reward. That's exactly what my parents had, a healthy bouncing baby girl. At nine months, I was already taking baby steps and exploring the world around me at a fast pace, at least faster than my siblings were at my age, so I am told. Then one day at the age of two and a half years, BOOM!! I fell to the ground screaming and wriggling, calling, 'Mama! Mama!'. Was my world taking a different perspective?
Yes, it was. An unexpected chapter in my my life had just began. A chapter that no parent could have ever scripted or planned for. My family and I were part of a rural community in Western Kenya. A community that practiced Islam, Christianity, and traditional beliefs. The latter included witchcraft. The two first groups had their theories of what had befallen me, with Christians thinking it was a curse from God, and traditionalists believed I had been bewitched by an evil eye because I was a beautiful baby. They were so wrong.
It's not about being knocked down but rather getting up again – stronger!

I had been struck down by Poliomyelitis (Polio) which my dad was told by a British doctor after he was forced to flee the village to Nairobi, the capital city in Kenya after the villages had attempted an arson attack on our mud hut. After the diagnosis, I had a long struggle to regain back the use of my upper body. I now look back and it's true, it's not about being knocked down but rather getting up again – stronger!
Disability does not come with a manual but it comes with prejudice and stigma and societal barriers which often deprives many societies of hope by not tapping and benefiting from disabled people when they exclude and deny them opportunities. These barriers grow negative perceptions and different forms of discrimination. I was marginalized, and excluded from most of community life.
When we honestly ask ourselves which person in our lives means the most to us, or shaped who we are today, we often find that it is those who, instead of abandoning and rejecting us, have chosen rather to be steadfast. People talk of heroes. My father was the most inspirational person and he still is. I was loved unconditionally. He encouraged and pushed me on to greater things. My late mother was also totally supportive until she suddenly died when I was nine years old. Her death left me devastated and lost in the big world, but then my father took control and patiently listened to my rants, shared my pain and took the time to make sure I had self-esteem and a sense of worth that would later be a stepping stone to how I'd face life as a disabled woman.
It was difficult to navigate the world and I often felt like giving up.
Growing up was a challenge, moving around was a challenge, making friends was a challenge, accessing education was a challenge, but dad wasn't going to let me sit down and drown in self-pity. So as he guided me, I followed. I remember when I couldn't play sport in school because the teachers didn't know how to include me so I became that girl who sat on the sidelines and watched my friends enjoy sport. The barriers grew and I started to battle with the idea of quitting school. After all, I had attained my Primary School certificate, more than the average disabled girl at that time. It was indeed difficult to navigate the world and I often felt like giving up. I was at a point when I lacked confidence, and self-belief at a time when I needed it most.
With my father's encouragement, love and support, I was able to push upwards and onwards. I got all my Secondary School and High School certificates with excellent grades and went on to secure a place in one of the three most prestigious Universities in Kenya.
A lot of the time people focus on the negative side of what they are not capable of doing. I had many such moments even when I joined University. How was I going to navigate my way around the huge University campus. I had no plan because I still relied of my heavy leg braces and crutches that were made out of steel. I wasn't able to move fast because wheelchairs were very rare at that time in Kenya and I did not have access to one.
I was left confused and angry at life and myself. Once again I was feeling extremely marginalized because there were no adapted facilities for disabled students. I quickly realized that if I was to have any chance of succeeding, I needed to find a 'survival mechanism'. So I would, for example ask my friends to get books for me from the Library which was about half a mile from the hostels situated on an inclined hill near the administration block. Arriving constantly late for lectures became normal because of the distance between the lecture halls. My frustrations grew and it started to negatively impact on my studies and my self-esteem. Most mornings, especially during the heavy rainy season, I'd wake up praying and wishing for a miracle angel to visit me and announce, 'Good morning Anne! I'll be handling all your problems today. So, relax and enjoy the day!'. But just like any valid dream, I needed to wake up, and go and face life like there was nothing 'wrong' with me. That's what I did.
Being different had become my super power.
After four years of up and down, I graduated with a B.Ed honours and on top of that I was awarded a special students merit award, which to my fathers great pride was personally presented to me by the President. My sheer joy and excitement was beyond description. My dad was showing off to his friends who had advised him to abandon me when I was a little girl because being disabled and female I was worthless. I became the talk of the village that had ostracized us and I suddenly became a young lady that most parents would refer to when they were counselling and advising their daughters to get an education. Well, being different had become my super power.
It is not the disabilities that we have, it's not the obstacles that we encounter in our lives that

should define us, I think what defines us is how we overcome these challenges.
See Part 1 of the interview: "...but in my dreams I dance"
This is part 1 of a story written by Anne Wafula Strike. Anne is a Paralympics Champion, Commonwealth Secretary-General's Champion and special envoy for Equality in Sports. She was decorated by the Queen of England as MBE 2014. She is a popular keynote speaker and has made many television appearances as a campaigner for Disability Rights and Inclusion. Her film 'Lack of Disabled toilets Unacceptable' was broadcasted by the BBC in 2017. Her book "In my dreams I dance" has sold many copies.