In support of Wellspect's ambition to become a climate neutral business, a switch to more sustainable machinery that operates on more climate-friendly technology, is taking place.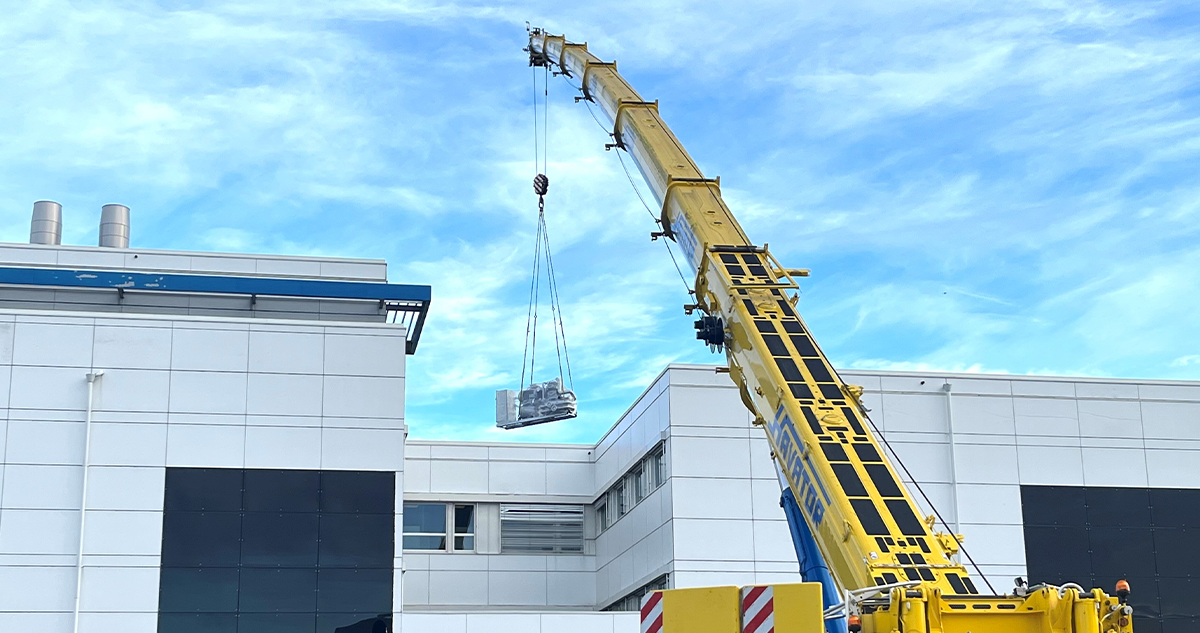 This week, Wellspect received and installed the first in a series of cooling machines that will see to a reduction of its environmental footprint. The new cooling machine is part of a larger project seeking to replace the cooling systems at its biggest production plant in Mölndal, Sweden. The new units, which rely on the ammonia refrigerant, enable an annual decrease of 200 ton of CO2e, when compared to previous systems. They are also more energy-efficient, allowing Wellspect thereby to reap double climate benefits.
To avoid shutting down production lines and negatively impacting customers, the replacement of all cooling systems, will take place over a seven years' period.
"The new systems require another set-up and infrastructure and involve a hefty upfront cost", says Maria Berntsson, Environment, Health and Safety (EHS) Manager at Wellspect.
This transition is however critical for us as a responsible business because it supports our overall target of reducing our carbon footprint", continues Maria.
It is no secret that Wellspect aspires to become a sustainability leader in the MedTech industry. Guided by the Science-based targets (SBTs) framework and with 2020 as a baseline, Wellspect aims at reducing its scope 1 and 2 emissions, with 95% by 2030. In support of this goal, sustainability is being integrated across Wellspect's value chain. Be it in the choice of sterilization methods, energy consumption or choice of machinery.
"As businesses, we must deploy the available technologies at the pace and scale required to meet the global climate goals. It is a collective responsibility. Together we can make a real difference", concludes Maria.