As the devoted forerunner in bladder and bowel management, Wellspect invites all visitors to the EAU in Amsterdam to join us for the EAUN conference from Saturday 21 March to Monday 23 March.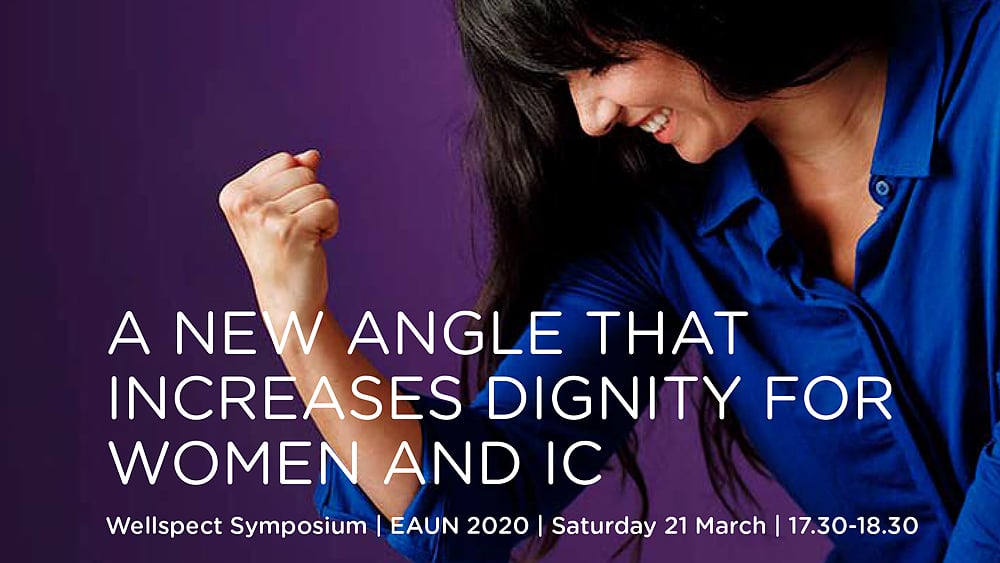 During these days you will get the opportunity to explore cutting-edge discoveries and unpublished data with focus on urological care, particularly relevant to the nurse's role.
In the Wellspect booth, Yellow Area, EAUN Exhibition, you will meet our experts and learn more about bladder and bowel issues and how we can support you in your profession.
Wellspect is also hosting a Symposium on Saturday at 17:30, where we will explore the barriers facing women practicing intermittent catheterization (IC). You will get a chance to discover a new angle to IC that attempts to overcome these barriers and increases dignity for women. You will also learn how to remain strong during the menopause.
Make sure you join us in Yellow Area, Room E102, where you will be treated to refreshments and an introduction to LoFric Elle, Wellspect's latest innovation.
Looking forward to seeing you at EAUN 2020!
Wellspect proposes a very interesting program. It will help nurses to think outside the box.
The EAUN Board
Find out more about EAUN and register below: