Today a new episode of the ISCoS Podcast "SCI Care: What Really Matters" goes live, this time with a focus on 'Neurogenic Bladder Management: Factors for Success'.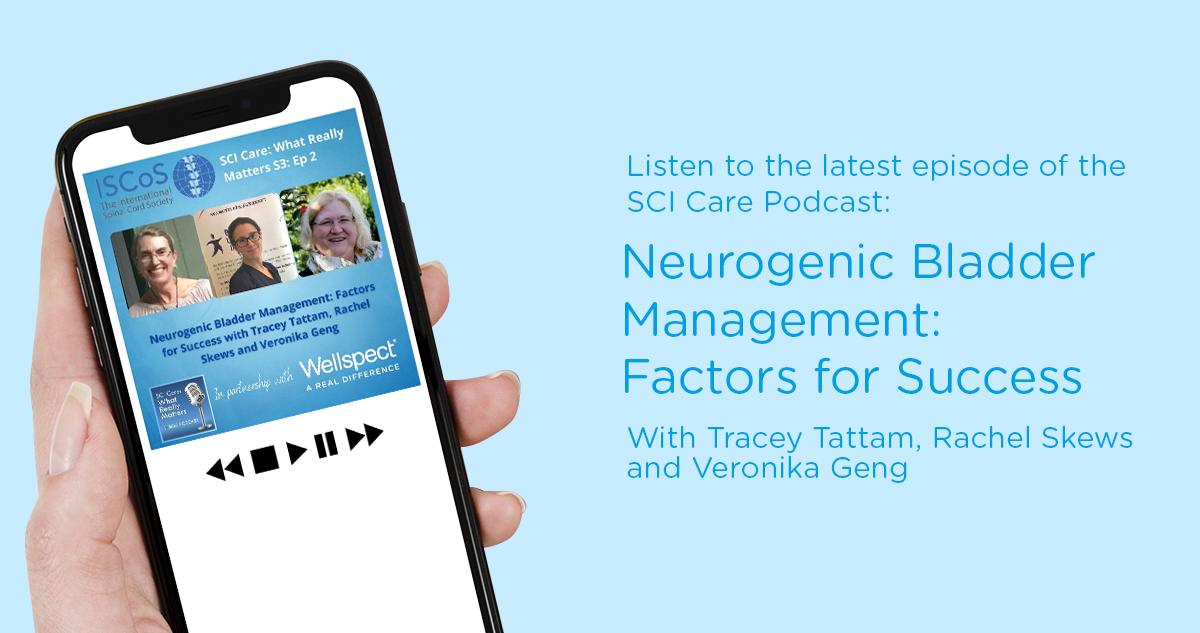 In this episode, Tracey Tattam, Nurse Educator at the Spinal Injuries Unit Queensland, Australia, Veronika Geng, Head of the Advisory Centre for Nutrition and Digestion for Spinal Cord Injured People in Lobbach, Germany and Rachel Skews, Urology Nurse Practitioner at the North Bristol NHS Trust, share their wealth of knowledge on Neurogenic Bladder Management.
Together they discuss forms of bladder dysfunction that occur in paraplegia, as well as the main methods and objectives used for bladder emptying. They also touch upon the complications that occur, how to prevent them, and the patient's psychological state.
…there's lots of stuff out there. And actually the real crying shame is when the patients don't know about it. And that's why these sorts of podcasts are so important, you know, makes our patients aware, it makes our colleagues aware.

- Rachel Skews
The aim for the podcast series is to engage experts from all over the world to discuss various topics relating to spinal cord injury, including treatment, rehabilitation, awareness and prevention, research and innovation as well as training and development. Together with ISCoS, we aim to provide valuable insights and the most up to date information to those providing care to people with spinal cord injuries around the world.