Wellspect is in the process of converting its product documentation - the Technical files - to meet the new EU Regulation for Medical Devices. This regulation replaces the earlier directive, leaving no room for ambiguous interpretation.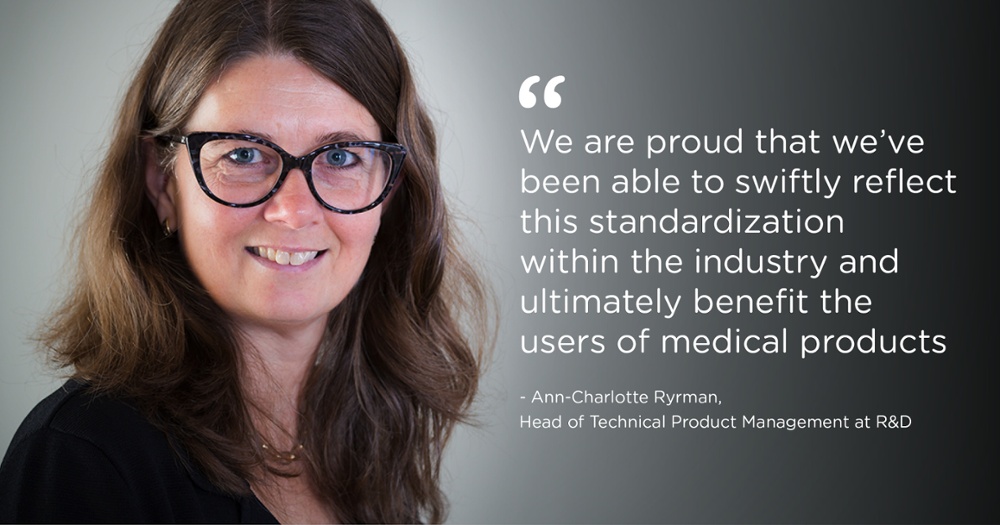 Ann-Charlotte Ryrman is head of Technical Product Management, the department that manages Wellspect's Technical files, and is leading the root and branch initiative to ensure compliance with the new regulation.
The regulation is compulsory for all medical products sold in the EU, and the standard is independent of country and Notified Body; the organizations that assess the conformity of a product. This will ensure an overall higher safety standard and places the user at the heart of the new regulation.

There now exists an increase in the requirements and standards of clinical studies, involving both users and other clinical activity. It is no longer permissible to use results from other companies as a basis for documentation.

Instructions For Use documents are also subject to increased scrutiny and a demand to encompass the entire user cycle to include warnings and potential differences between product models and relation to gender. This will support correct and independent use, ensuring the safety and health of the user when healthcare professionals are not present. Improved legibility for symbols that indicate the sterile barriers support the user in the correct handling on the product without jeopardizing sterility.

The regulation also demands:
Strict adaptation of REACH


A risk based approach


Increased level of biocompatibility tests


Requirements on used hazardous substances


Post Market Surveillance plans
All of these requirements support and enhance user safety.
Ann-Charlotte also sees some benefits for the environment; with standardized documentation, the Notified Bodies can perform intensive audits remotely, leading to less travel. Higher efficiency means reduced cost, which is another important objective for the health sector in general.
There has been a great effort by a cross-functional team to meet the requirements of the new regulation.

We are confident that the new standard has been enacted and that our documentation adheres to the new requirements, with the benefit of increased efficiency in our collaborations.
Ann-Charlotte Ryrman,
Head of Technical Product Management at R&D
We are proud that we've been able to swiftly reflect this standardization within the industry and ultimately benefit the users of medical products.