Wellspect HealthCare recently launched its new wellspect.com website. With local versions in the making for thirteen countries, the new website is meant to provide Wellspect's wide network of users with a customized and interactive user experience.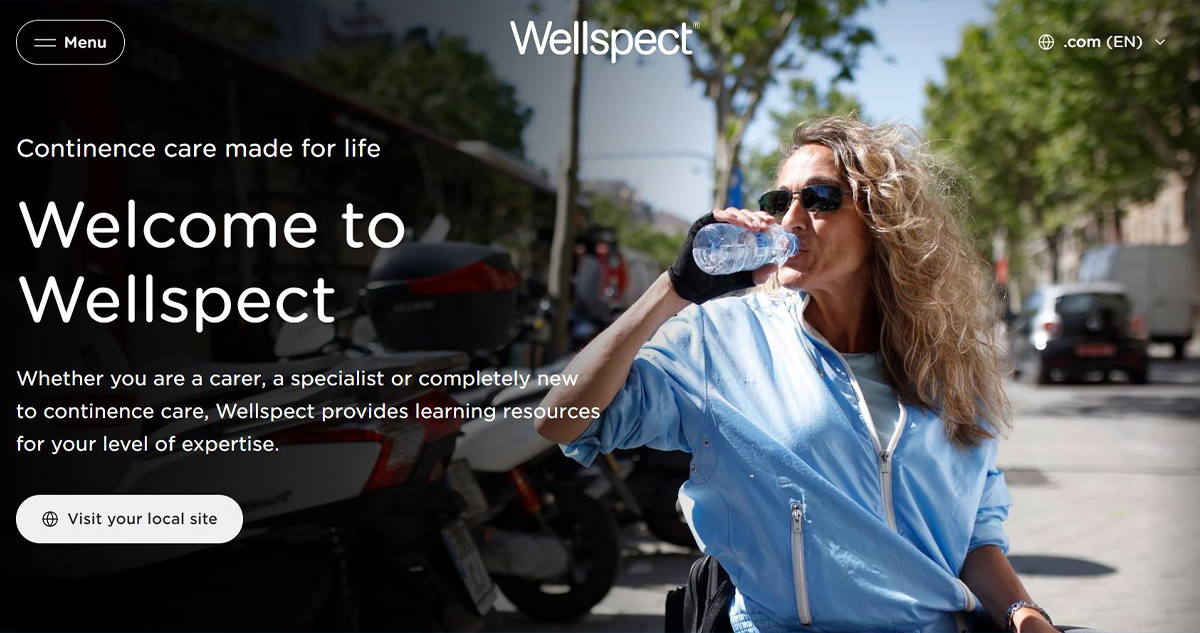 Maria Lundbäck, Head of Corporate Marketing Communication at Wellspect HealthCare, walks us through the perks of the new website and its key features.
A new website was long overdue. New technology is allowing us to provide a resource-hub for our customers, while also enabling us to tailor information and resources to local needs with filter functionality and search options.
Why launch a new website?
Wellspect.com has a vast variety of visitors including healthcare professionals, caregivers, and end-users. The new website brings together bowel and bladder product information and educational material for all segments. It also connects visitors to their local markets, enabling them to access additional resources in their preferred language. In short, the new website provides a better and more customized user experience. Beyond its improved functionality, it also has a more modern look and feel to it with a clean and uncluttered design.
As an industry lead, we want to provide our customers with a superior experience that extends beyond reliable and innovative products. A user-friendly website that provides a smooth browsing experience and a needs' tailored resource hub is also key.
What about Wellspect's company profile?
The new website also includes information about Wellspect as a company and its corporate social responsibility profile and sustainability work. Whether you are an ordinary citizen who is curious about what we do, a job seeker looking for a new employment opportunity, or a supplier aiming to connect with us, you will find answers to your questions on Wellspect's new website. The new website is operational and will be regularly updated with new material.
Get in touch
Don't hesitate to call our customer support for any questions. You can also visit our social channels to learn more about what we do and why we stand out in the field of continence care : Twitter, LinkedIn, Facebook or Instagram.