What does inclusivity mean? Let's flip it on it's head. As the partner of Svenja Mayer
–
a player with Team Deutschland, André Hopp is also a wheelchair basketball player. The sport is like a second family to them, and it's how they met. Nothing unusual about that, you might think. Except that Andre, is fully abled.
Text: Jana Rudolf
Photograpy:
Uli Gasper
André Hopp is the man at the side of national player Svenja Mayer. With her he not only shares his life, but also his love of wheelchair basketball. André Hopp and Svenja Mayer has been an unbeatable team since 2015. They met in 2014, through a shared passion: wheelchair basketball. "To me, wheelchair basketball has become a second family. Everyone knows everyone and after the games we often do activities together", says Hopp. Since he himself has no disability, 30-year old André especially appreciates the inclusiveness of the sport:
It's great that wheelchair basketball has both women and men as well as people with and without disability play together in a team.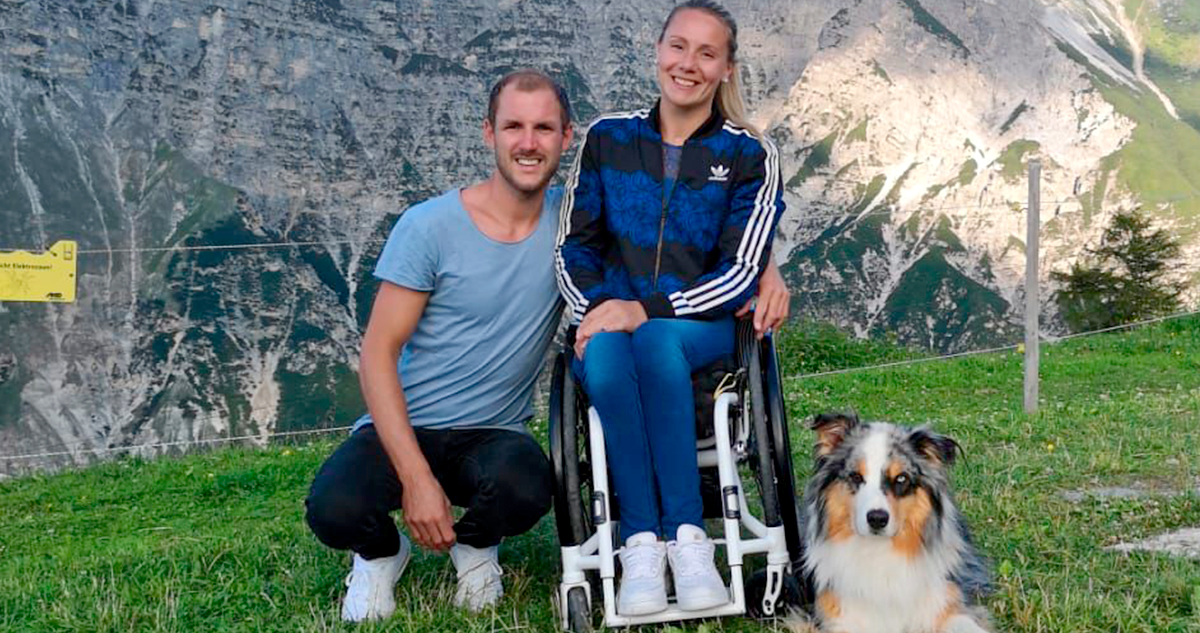 He found his way through his father Marco Hopp in 2002 on wheelchair basketball: "My dad uses a wheelchair and used to bring me with him to his games when I was a small child. When he in 2002/2003 took over a children's and youth team in Heidelberg took, I just went along with it and had so much fun playing wheelchair basketball, that I have stayed with it to this day. " From 2005 onwards Hopp also played with a double license in Trier and rose there for the first time in 2008/2009 League one. At the same time, he stayed active as a player in Heidelberg, he even played there for two seasons together with his father. "My papa has me always accompanied me and been there for me – whether as a father, coach, trainer or teammate ", says André Hopp.
In 2016, Hopp had to face taking an unexpected decision
When the Bundesliga team Rhine River Rhinos from Wiesbaden celebrated their promotion to the first Bundesliga in the club restaurant in Heidelberg, Mirko Korder, manager of the Rhinos, gave André Hopp an unexpected offer:
He came up to me and said: 'André, don't you want to play with us, now that we are in the first League? '
"At first I was perplexed and asked Mirko to give me time and call me back in three weeks", says the 30-year-old.

Many conversations with his girlfriend Svenja Mayer followed in the three weeks to come. The original plan would have been that she already the same year moved to live with him and play basketball in Heidelberg. But the offer from Wiesbaden would have meant that the two would play in different places at very different times. Not an easy decision. "In Heidelberg I was the focal point of the team. My father was my trainer, I was captain, helper, doing assembly and dismantling and all sorts of thing. And with the Rhinos I was attracted to being just another player and breathe some new air, "explains Hopp.

Svenja Mayer and his father showed understanding for his situation – and encouraged his decision to switch to the Rhinos in Wiesbaden. "Svenja moved in with me anyway and continued to play in Heidelberg. When she was off training, I took her to Wiesbaden. This way we managed to handle the new situation well ", says the 30-year-old. The switch to the Rhinos was the right decision, as he still plays there today as center for the (soon) fifth season.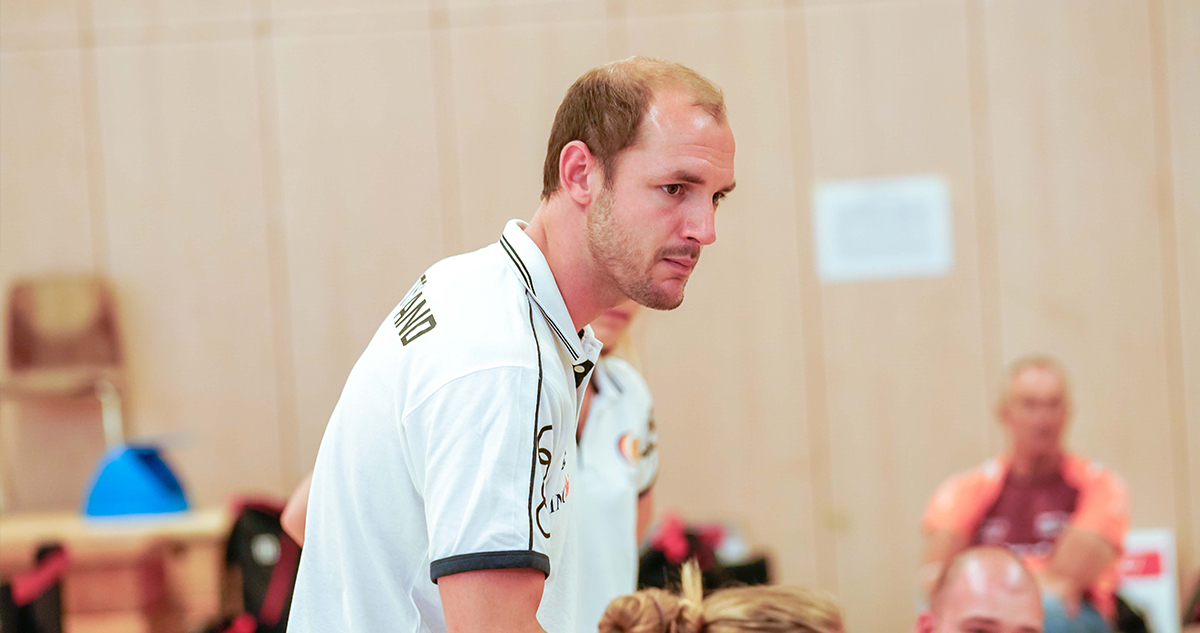 Mutual support is the duo's secret recipe
Because André Hopp himself has no handicap, he cannot play on the international arena and is limited to watching the games. However, that doesn't cause him any problems, on the contrary: "I always enjoy watching from the auditorium what my girlfriend as well as my friends down in the field are doing and what they have been doing in the past that has taken them to where they are today," explains Hopp.
"Aside from the fact that Svenja and I could hardly have seen each other if we both would be playing in the national team." A professional player, to Svenja Mayer has a full calendar. But Hopp fully understands and supports his girlfriend.
Svenja and I could hardly have seen each other if we both would be playing in the national team.
For example, he used his own season break to train individually with Mayer. As a national player, he particularly appreciates her presence in the field: "She follows and implements all the instructions from coaches immediately, regardless of whether these instructions come during the game or during time out ", explains Hopp. It is important for them both that his girlfriend is surrounded by the people who love her and always stand behind her. "That strengthens Svenja tremendously and that's what she needs – because the family is her source of strength."
This article was originally published in German in rollt-magazin.de