As we approach the Paralympic games in Tokyo 2021, we interviewed Australian couple, Matt McShane and Ella Sablja, both wheelchair champions playing for the Australian national wheelchair basketball men's and women's teams. Read their story in 2 parts and join us in watching the games, starting August 24.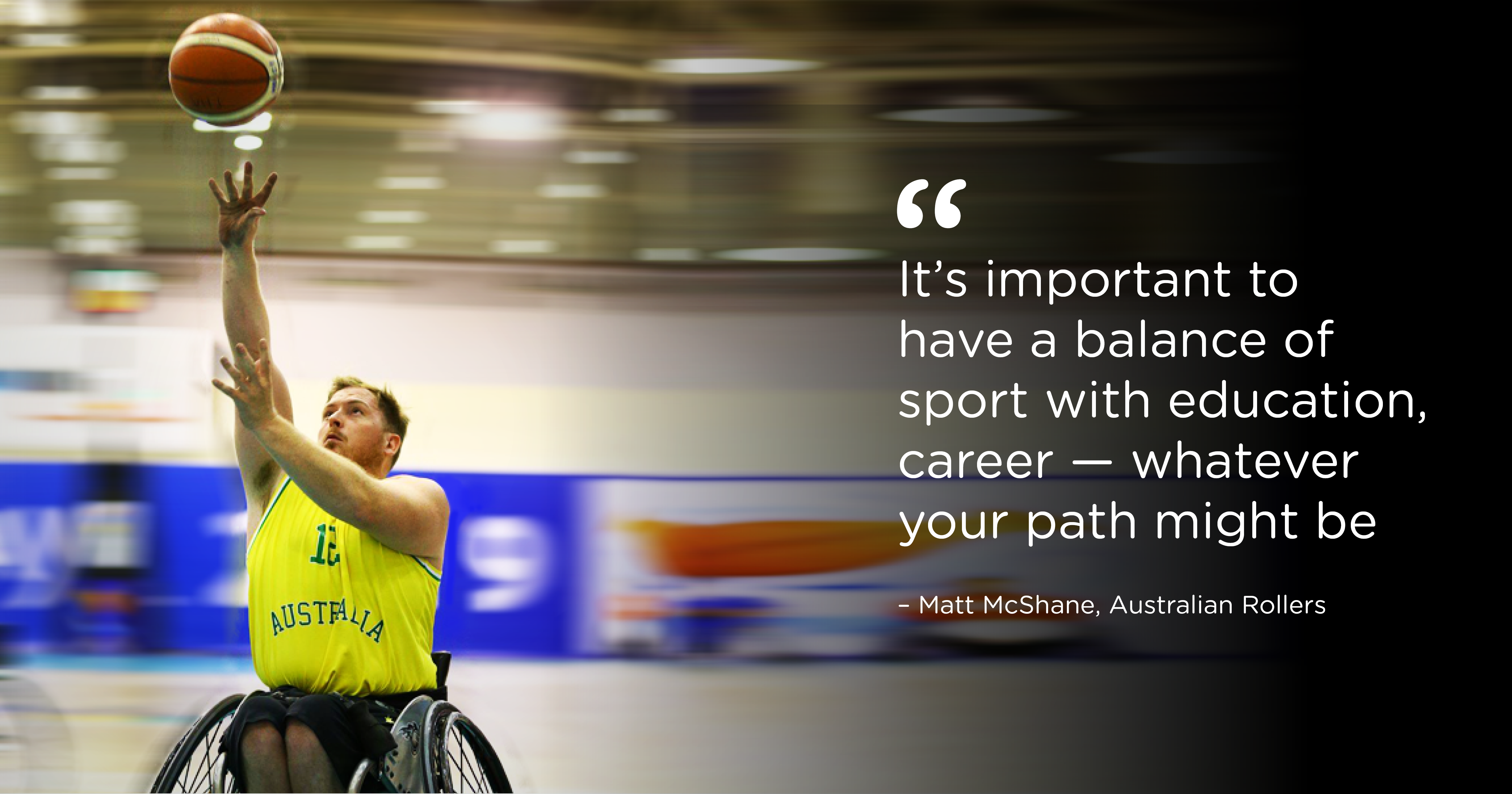 5:30 am starts, not reaching home until 10 pm, then do it all again the next day — the schedule for a professional athlete preparing for a tournament is full on, and as players for the Australian national wheelchair basketball team, Matt and Ella will spend their time on the court at camp, or in the gym.
"The tricky part is getting all of us together — each state has different pandemic restrictions", says Matt when describing the preparations the men's team are taking:
We have gold medalists on the team — we can be the best team in the world if we put it all together
Ella strikes a more cautious tone when describing the preparations in the women's team. New classification criteria have impacted the squad, with two players no longer able to take part: We were hit pretty hard, real key players — so we've had to rebuild, she says. Really big shoes to fill on court and off court. But we strive to win and play hard, we just have to focus on playing as a team.
We were hit pretty hard, but we strive to win
And as a couple, how do they negotiate the demands and their relationship? We're there to play sport — it's pretty easy to go away and we'll connect with each other in the evenings and see how each other's day has been, says Ella and Matt continues: Originally it was tough, but the men and women's team are there to support each other.
We are there to support each other
While plans have been put on hold — careers, and their wedding, what do the couple have planned for the future when they return?
It's important to have a balance
It's important to have a balance of sport with education, career — whatever you path might be, says Matt, reflecting on what's important in life after the competition.

Ella ads: I've turned down a lot of jobs and positions, and it will be nice to focus on us for a little bit, says Ella with a smile.