Congratulations to Anneli Saarikoski, Urotherapist at Helsinki University Hospital, who sent in the winning application!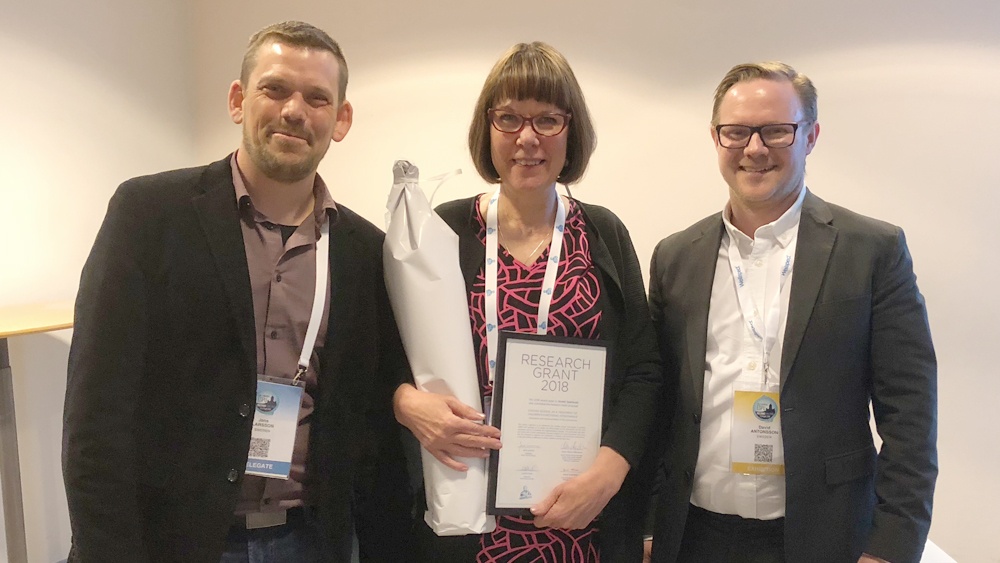 We are happy to announce the winning application:
"Voiding school as a treatment of children's functional incontinence – Evaluation and implementation of the intervention", by Anneli Saarikoski, Urotherapist at Helsinki University Hospital and University of Turku.
The committee motivation
The contributions were reviewed by a committee consisting of Mr. Jens Larsson, President ESPU Nurses, Ms. Louiza Dale, ESPU Nurses, and two delegates from Wellspect.
The group describe the qualities of the winning submission:
The application was clear and solid, with a close relationship between research and clinical practice. This study has the potential to improve the treatment of children with functional incontinence, in the end making a difference to these children's and families' lives.
About the Research Grant
The Research Grant is a cooperation between ESPU-N and Wellspect. A committee with members from both organizations has been appointed to review the applications and decide on each year's winning project.The Research Grant was announced for the first time at ESPU 2017, read more.
How to apply
Any member of ESPU Nurses can apply
Read the instructions found on the ESPU Nurses website
Fill in the application form

–

a synopsis of your project

–

found on the website or request it from MACE@wellspect.com
Submit your application for next year's Research Grant
Application deadline prior to ESPU-N 2019 – application period now open!
We are looking forward to your applications!