We are happy to announce that the SCI Nurses Study Grant 2018 goes to Randi Steensgaard and Line Trine Dalsgaard, Denmark, who will study the correlation between bladder emptying methods and UTIs. Congratulations!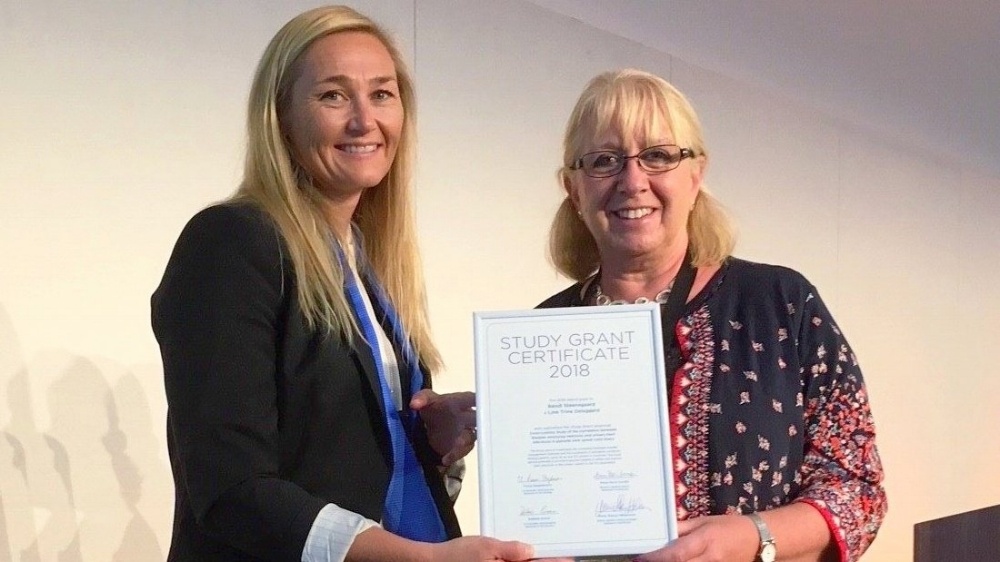 Maria Åberg Håkansson, Wellspect, and Debbie Green, SCI Nurses, presented the award winners.
Five year anniversary
The SCI Nurses Study Grant in cooperation with Wellspect celebrates its five years anniversary and we took the chance to present this year's winner at ISCoS in Sydney. The awarded nurses get a chance to perform a study and share their expertise in bladder or bowel management, challenge current clinical practice and improve SCI care, but also to develop and expand their CVs.
The winner 2018
Randi Steensgaard and Line Trine Dalsgaard applied for the study grant with their project: 'Cross-country study of the correlation between bladder emptying methods and urinary tract infections in patients with spinal cord injury'.
We wish them the best of luck with the study and look forward to taking part of the results later on!
Former winners
Randi Stensgaard and Line Trine Dalsgaard are the forth winners and below you can find the nurses who got rewarded before them.
Please click the links to read the full stories about the former winners and their work:
2017 – Ericaeli Nade from Tanzania
2016 – Bridget Stroebel from South Africa
2015 – Mandira Baniya from Nepal (image below)
Does it sound tempting? You also have the chance to perform the research you have been dreaming about.
Apply here!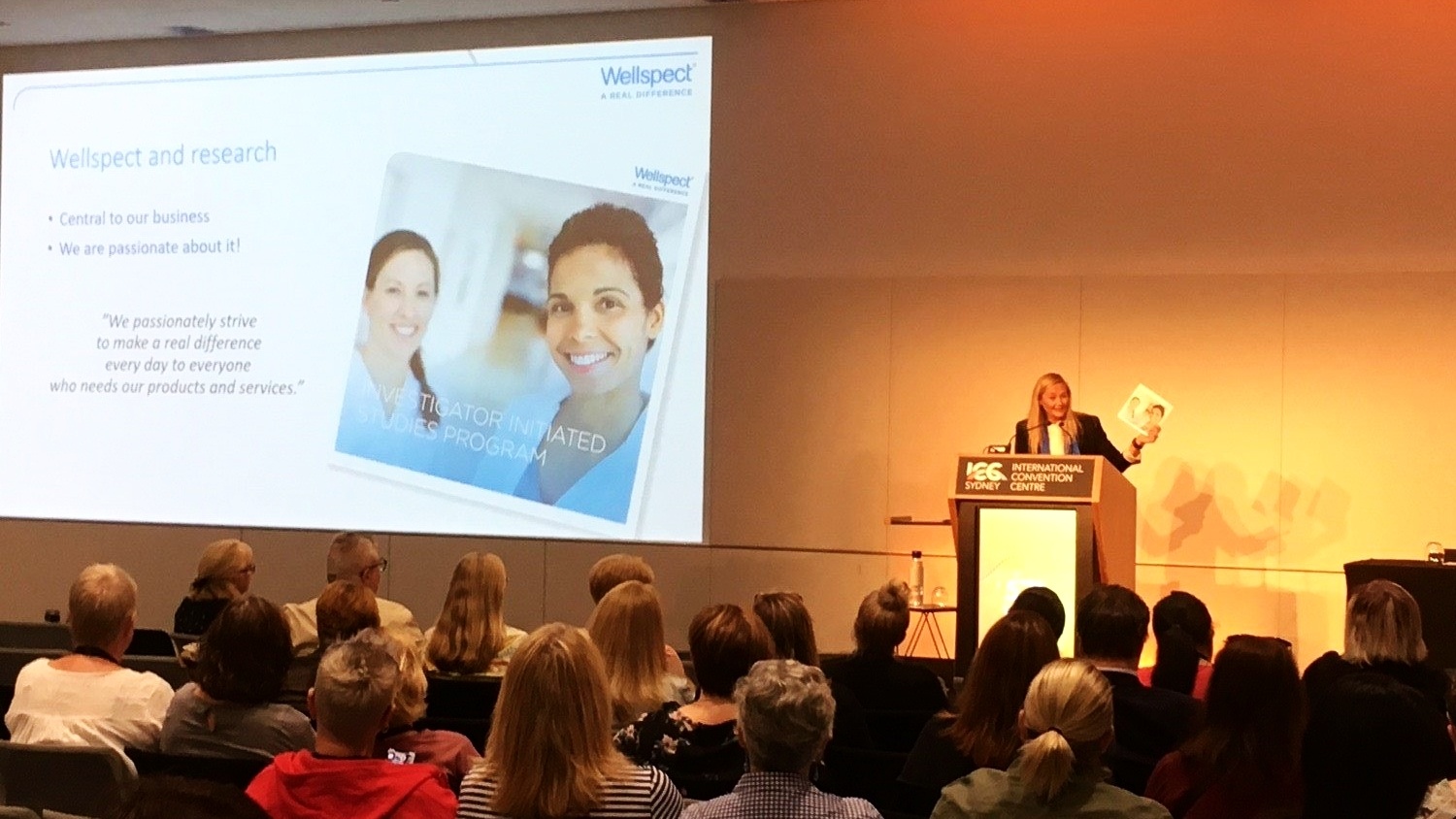 Learn more about how Wellspect can support your research