Andre, 35 years old, lives an active life; he's been an X Games Snowboard competitor, runs his own business and provides IT support for an organization supporting people with disabilities. After years of trying unsatisfactory therapies for his bowel issues, he's found a solution that he's happy with. In this article he tells us about it.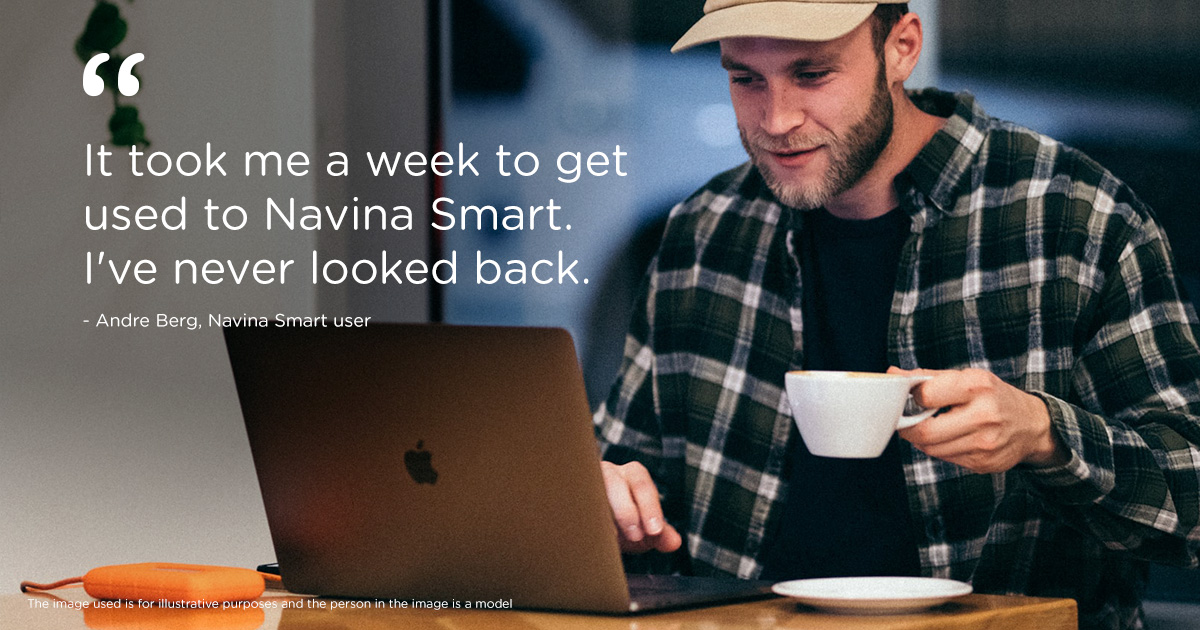 I've experienced constipation and accidental bowel leakage since an accident more than 20 years ago, when I was just a child. I was unable to move my body below the neck for 5 years after the accident. Thankfully, an operation in the US restored most of my mobility.

But I've struggled for many years with constipation; in fact it was so severe that my doctors wanted me to have a stoma — a surgical opening in the abdomen that allows for the passing of waste from the bowel — but I said: NO!

So, for 18 years, I used laxatives to empty my bowel, and it was less than effective, time consuming and unreliable.

That was until I received a subscriber notification from Wellspect about their new bowel emptying system. It wasn't the first Transanal irrigation product on the market, nor the first one I had tried. But I had experienced pain with other devices, so I was on the look-out for an alternative.

I got in contact straight away with my local Wellspect office, and together with my healthcare professional, we arranged for me to test the Navina Smart, Transanal Irrigation (TAI) system. This was 2016, and I've used it ever since, over five years!
It took me a week to get used to Navina Smart and optimize the settings with the smart control unit. Now I spend only 25 minutes with by bowel management and I'm all done. The data is transferred to my iPad via Bluetooth and I can quickly check my settings and stats, adjusting if I need to.*
I've never looked back since then.
*It may take up to 12 weeks to find the optimal irrigation routine and have a satisfying outcome for you. When the initiation period is over and you have found a routine that works for you, it may suffice to irrigate every other day, but this is highly individual. www.wellspect.com/bowel/what-is-tai