The vacation trip to Greece took a sudden turn when Michael dived into a swimming pool and hit his head on the bottom. He was badly injured but found an unexpected way back into living life.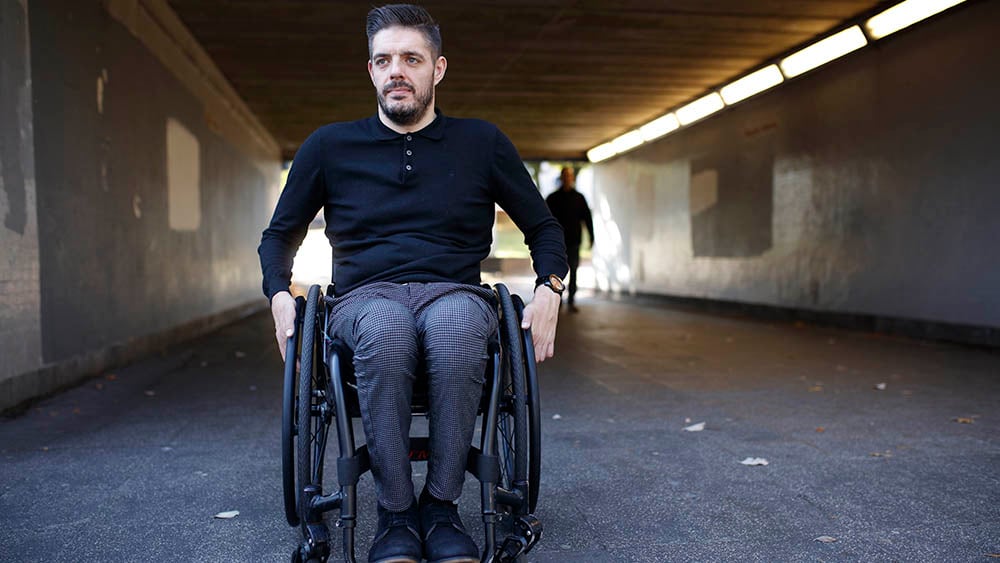 The devastating jump into the shallow end of the pool resulted in a spinal cord injury at C6-7 level and an endless series of care stays. From the hospital in Korfu island he was transferred to mainland Greece, and later on to the spinal unit in Glasgow.
"I spent almost a year in the spinal unit in Glasgow, going through rehab, learning to do basically everything for myself again – feeding myself, dressing myself, getting back to some level of independence".
Unwanted side effects
Michael's injury disrupted his bladder and bowel function, requiring other solutions for going to the bathroom.
"In the beginning everything is hard, but the hardest part was my bladder and bowel. Things you take for granted like going to the bathroom were now an issue.
Being unable to walk becomes a lot easier over the years but not having your bladder and bowel function is still difficult. That is definitely the hardest part of being paralyzed."
Michael was introduced to intermittent urinary catheters to empty his bladder - you can watch his full testimonial video here: