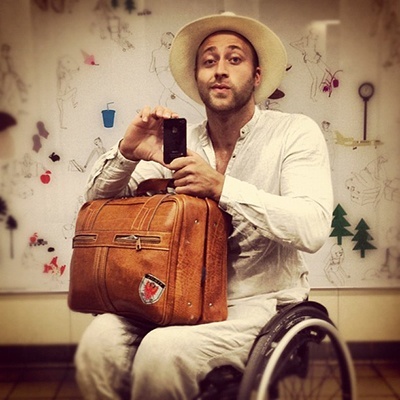 Sebastian Forsén discovered the joy of traveling on a road trip in the USA a few years after he suffered his spinal cord injury.
Since then, Sebastian has crisscrossed the globe. Here Sebastian gives his best tips for those of you who are drawn to distant horizons.

Whether traveling long or short distances - always give packing some thought. Regardless of the mode of transportation or travel time, it is always good to be prepared for any eventuality.
Some practical matters to consider
On long flights, make sure you are seated in an aisle seat, so trips to the toilet go as smoothly as possible. Keep in mind that flight attendants will not help with any lifting. Your traveling companion or accompanying assistant must do this.
"I usually take a uridome with me," says Sebastian. Female travelers can take a Minirin before departure, a tablet that reduces urine production. You can also use a catheter with a collection bag (LoFric Hydro-kit for example), or an indwelling catheter during the flight itself.
Pack your carry-on luggage wisely
A valuable tip for hygiene and sanitation is to pack extra catheters, medication and other essential items in your carry-on luggage, in case the rest of your luggage is lost or delayed. "Prefilled catheters are preferable in countries with poor tap water quality."
Packing a medical certificate is also a good idea.
If you are in a wheelchair, many accidents can be prevented by bringing a spare tube for the wheels and a small hand pump for inflating the tires. Sebastian recommends buying these items at your local bike shop.
Sun and surf
If you are looking for sun and surf, it is worth researching the beaches you would like to visit. Are there wheelchair ramps? What is the on-duty lifeguard staffing like? Good chairs? How is the sand? One beach in Mexico had sand packed densely enough for Sebastian to roll all the way down to the ocean. But this is not the case everywhere.
"I usually take an air mattress with me," says Sebastian. "That way I can lie on the beach and go in the water without any problem."
Think ahead
Sebastian was in Mexico. Together with a friend, he took a side trip into the Mexican countryside in a car that had passed its expiration date long ago. Young and enthusiastic as they were, they believe that everything would turn out fine: Surely that pile of scrap would hold up for the entire trip? It almost failed...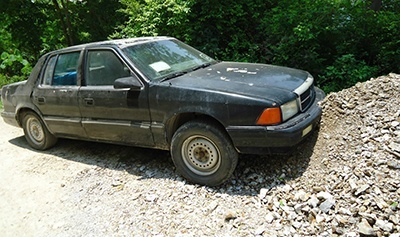 In the end, the brakes overheated so badly going downhill, they had to steer the car into a pile of gravel to stop the vehicle. The brakes still did not work properly after they cooled down. Instead, the guys had to go down the steep mountain roads in reverse gear, an impossibility, that proved to work for the rest of the trip.
"It is good to try planning ahead for any contingency as much as possible," comments Sebastian, who views this adventure as a learning experience, and in retrospect, a pretty funny anecdote among his many travels.
For more tips and good advice, also read Bitten by the travel bug 1, or visit www.welltrips.com.
---
FACTS about Sebastian Forsén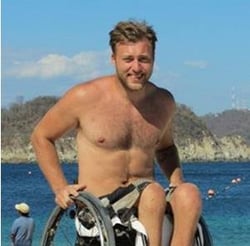 Age: 32
Profession: Rehabilitation instructor at Rehab Spinalis
Currently: with the WellTrips travel agency that arranges travel for disabled persons. The web site lists handicapped-accessible hotels. You can also get tips and advice in preparation for and during your travels.
---
Are you using urinary catheters?
For more information about traveling with catheters, also read the Wellspect blog post: What you need to know when traveling with catheters.
Or click the button to download a medical certificate for travels. This explains in ten different languages why you are carrying catheters in the luggage. Have a nice trip!