Para rider, blogger and campaigner, Evie spreads awareness of hidden disabilities as founder of The Evie Toombes Foundation, inspiring others to live their life to the fullest in the face of adversity.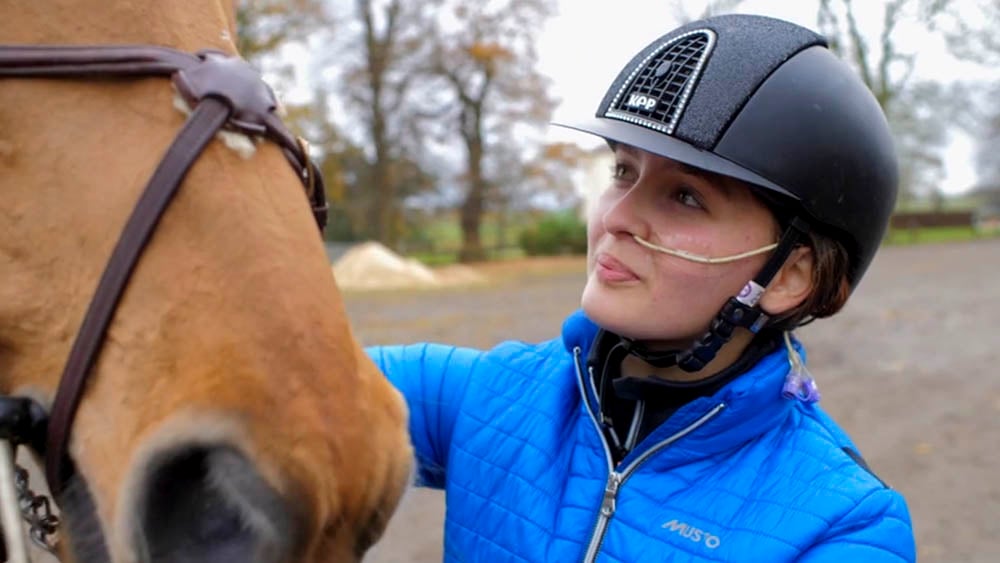 In recognition of her achievements, Evie has been a recent recipient of the Inspirational Child Award, presented personally by patrons, the Duke and Duchess of Sussex. The Evie Toombes Foundation visits schools and societies to raise awareness of children with hidden disabilities. Evie has also written a book: "Lucy Goes To School" which tells the story of Lucy the dog's first day at school to support the work of the foundation. As children empathize easily with animals, this delivers a powerful message. Evie is often on the road to fulfill all her invitation requests despite her continuous need for specialist medical care.
Evie was born in November 2001 - a healthy looking baby with a red mark at the bottom of her spine. At 6 months, following an examination the MRI, she was diagnosed as having a tethered spinal cord with a fatty tumour. As the spinal cord was getting stretched, it began to affect the normal function of her bladder and bowel, and her legs.
Being diagnosed with Lipomyelomeningocele, which is a form of Spina Bifida, meant further challenges for both Evie and the family. After a 6-hour long successful de-thetering operation, Evie could use her legs again, but it became apparent that her bladder and bowel function had been impaired and she would need to catheterise.
This is when the real challenges began. To try and catheterise, for a 3.5 year old child, every 3 hours on a daily basis, was an immense strain on the parents. Thankfully, Evie's mum found that music could help her child to focus on something else, and lay still during the procedure. As things began to slowly improve, catheterization provided both parents and Evie with more freedom and independence, so she could begin to take on her passion: horse-riding.