We encounter some extraordinary stories when writing this blog, from some extraordinary people. But behind these achievements lies a very human journey where support, set backs, luck and resilience often determine the chance of having a fulfilled life. Kissinger tells all in this documentary.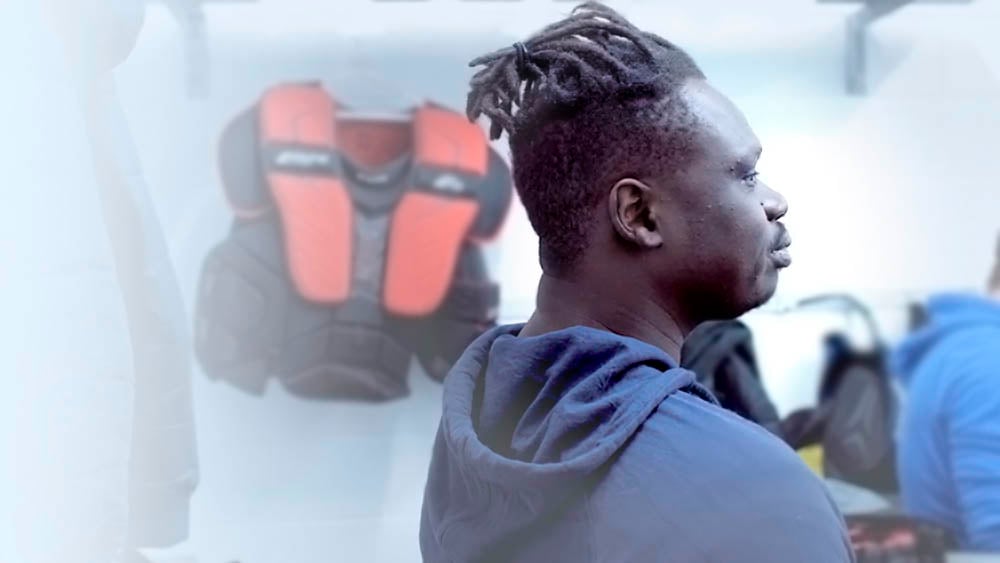 "We arrived on the 15th December at Gardermoen, Norway. We didn't have winter clothing, and we were convinced that the snow outside was white sand."
From Sudan to Norway, via Egypt - Kissinger Deng has packed a lot into this life, and continues to keep a full schedule as a transitional coach at Sunnaas Rehabilitation Hospital, and in goal with Norway Sledge Hockey team. A true motivator, Kissinger has relied upon an inner strength during some truly challenging times, beginning with the spinal cord injury he sustained as a sixteen year old that left him paralyzed.
But where should we start Kissinger's story? When arriving in Norway from Egypt for the first time with his family, as part of a UN programme?
Or we can start with nine year old Kissinger fleeing the conflict and war in Sudan. How about the bronze medal won at the Paralympics in Vancouver 2010. In this film, Kissinger describes his journey,