Krista was diagnosed with Multiple Sclerosis in 1996. Since then, she has experienced developments both good and bad. Here she shares her insights and advice for those suffering from multiple sclerosis.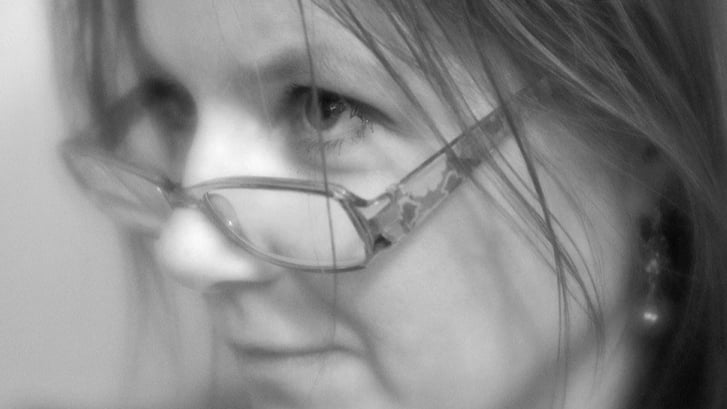 It's a shock to receive a diagnosis for something as serious as Multiple Sclerosis (MS). It upsets and capsizes your entire life: how bad will it be? Will the treatment work as it should? What's the prognosis?
Krista was 26 years old when she received her diagnosis. This concluded years of battling doctors to be taken seriously, who weren't able to make the connection between MS and her symptoms: vision problems, numbness and unexplained tiredness - fatigue.
Today she knows that the prognosis can change several times during one's lifetime, and that nothing is set in stone. This also underpinned her message of support and hope for those affected, as part of her commission as a support worker for the Neurological Association of Sweden (Neuroförbundet).
She encourages patients to face the disease with courage:
Your body will never be the same again. Even if the treatment works, patients should never brush the diagnosis under the carpet and assume that everything is back to normal. It is important to allow sorrow and grief to take its place, because life will be forever different," she concludes.
#1: Let yourself grieve
Seek support
Krista takes part in local activities, from pub quizzes and other theme-nights to outdoor activities in the summer. MS can be a tricky disease; challenging to diagnose with its broad range of symptoms, with different manifestations of these symptoms for each individual. Nevertheless, it's still very important to meet others in the same boat, not just to talk about MS but also relieve the burden with social interaction. Everyone understands the implications, so it is OK to show up, even if you are having a bad day.
#2: Don't be afraid to seek support within your social circles
There are ways to alleviate anxiety and find happiness digitally, too, as there are plenty of MS-related groups on Facebook and forums, for example.
"We are here to support and encourage, helping you to find perspective in life", suggests Krista.
These are closed groups and there is one for young people with MS.
"There are new and veteran sufferers, young and old are equally welcome to join the larger group", informs Krista.
Brighter future
Krista had always kept up-to-date about MS treatment and therapies, although in recent years she has become more critical. There is no use in rejoicing too early before the results have been proven in the long run. Today there is no cure for MS and the term "benign" can only be applied retrospectively.
"Uncertainty is always the worst", says Krista. MS doesn't follow any set patterns. It's no wonder many turn a blind eye once the diagnosis is confirmed. It may hit at a stage when it affects one's career and family life, and nobody wants such an illness to upset that.
Never stop planning for the future", she adds. "Instead, factor in that there may be unexpected changes on the horizon. Practicing this perspective and attitude might be challenging, but who can really know what the future will be like?
In general, there is more hope for MS patients today than a decade ago. Knowledge about the disease has grown and this early-stage diagnosis is now more common, which in turn grants an earlier start in administering inhibitor drugs, which have also evolved during this time.
"Pregnancy is the best inhibitor drug", says Krista half-jokingly.
She had her first child five years before being diagnosed, but her symptoms had been present from her early teens. No-one really knows the reason why, but it seems that the female body suppresses the immune systems when carrying a child.
"I felt great during my pregnancy" reminisces Krista, who had her first relapse two years after the birth of her daughter.
#3: Never stop planning for the future, but be flexible about it
Living for today
Krista lives on her own and receives disability allowance. She is planning to move in with her boyfriend. Her daughter has already moved out and attends school in another city.
Previously, Krista was able to get around using crutches, but recently she has had to rely more and more on her wheelchair, even indoors, as it can be a real challenge for her to carry things around, like setting the table for dinner.
"It hurts less when I sit", she explains. "It's the worst in the mornings, as my whole body is stiff."
It is her lower back that gives Krista the most trouble, especially since she is weaker on one side. She takes physiotherapy sessions every week and massage therapy. A small stationary cycling-pedal set in front of the sofa serves as a daily reminder to keep on moving. Her condition is relatively stable at the moment; she has not had a relapse in one and a half years. She receives an IV cocktail of inhibitor drugs every seven months.
She isn't completely alone in her apartment. Leia keeps Krista company, a lively and loving Mittelspitz dog that looks like a small lion with her puffy fur. She takes her out several times a day, using an electric mobility scooter that enables her to take longer treks. Leia provides a fantastic reason to leave the house and make conversation with people living in the area.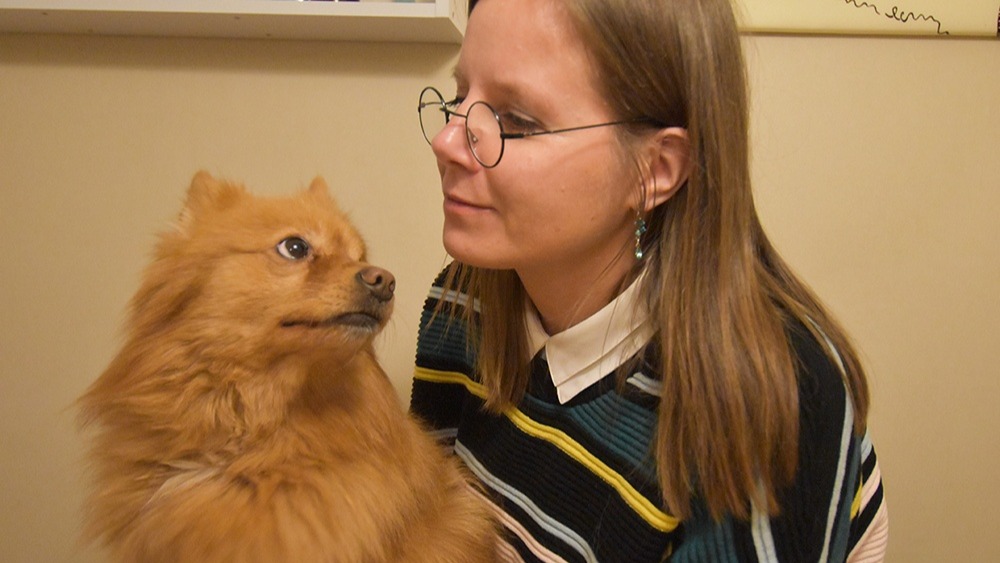 Krista points at the text printed on her top: "I need therapy - I have a Mittelspitz."
"She really keeps me moving, so it's all positive with her", smiles Krista.
The three tips for a better life with MS:
Allow yourself to grieve


Seek support


Keep planning for the future but be prepared to be flexible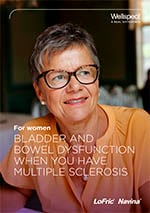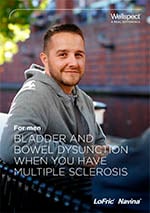 Photographs: Peter Andersson