Do you remember your first time? When you first picked up a catheter to empty your bladder? I can still remember it clearly – as if it were yesterday.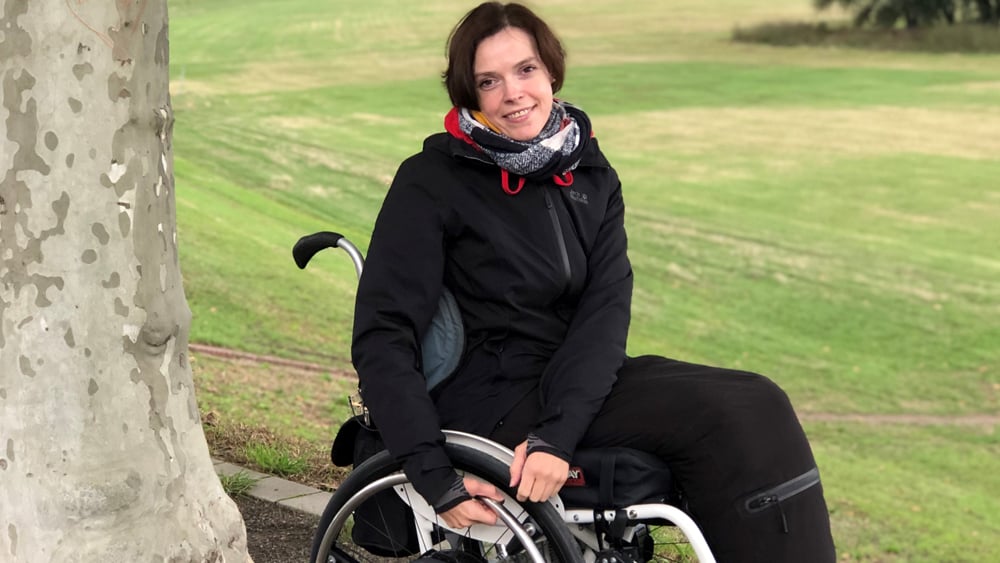 I didn't dare tell my doctor when suddenly I couldn't pass urine in the normal way. My shame was so immense. I started drinking less so I didn't have to go so often, but it became more and more difficult to be able to urinate at all. I tried every conceivable trick to force my body to pee. It worked in the beginning, but then it went from bad to worse, until not at all.

This left more and more urine in my bladder. And as you may know – residual urine in the bladder is a health hazard. It creates cystitis that needs treatment. Because of all the urine in my bladder, I suddenly had kidney colic, I was in a lot of pain.

In the end I had no choice - I had to talk about it so that I could get help. I contacted the hospital. After numerous examinations, the doctor told me that I would have to start with an indwelling catheter, a catheter that is permanently attached to the body (link), and then later learn to catheterize by myself.

I pictured the procedure and the craziest thoughts ran through my head - should I do it myself?

But how?

I left the hospital with my mind full of questions.
My bladder dysfunction was associated with a flare-up of my MS. Many neurogenic conditions, including MS, can impact bladder function.

After a month, and when the flare ups had subsided, my urologist introduced me to intermittent catheterization. A health care professional came to my house and explained everything to me calmly and clearly, so that I felt really confident and at ease. When it was time for the bathroom, I was rather nervous, but glad I wasn't alone.
First of all, I washed my hands thoroughly to prevent cystitis. Then I sat on the toilet and the indwelling catheter was removed. My heart was pounding even faster. She explained everything to me calmly and then it was up to me. I prepared my first catheter, stuck the package to the wall with the adhesive that was included, so that I could remove the inside hygienically by holding the grip at the end of the catheter. So far so good, everything was going according to plan!

Then I sat up straight and positioned the mirror so that I could see the urethra better, but didn't succeed in finding the right spot for insertion. Not the first time, nor the second. I became more and more nervous. But the nurse remained calm and gave me more tips – such as how to put the hand in the right angel or the different positions of the pelvis. And finally, I couldn't believe what she offered: A small flashlight! I asked what I should I do with it. She smiled and said I should lie down and use the light to see the urethra even better.

Thanks to all this support, I finally saw my urethra and was able to insert the catheter. I heard the urine run into the toilet and was overjoyed and amazed at myself that I had actually managed to empty my bladder – and on my own, too! I knew I would use this method to empty my bladder from now on. It was also much easier than I could have imagined. The nurse and I kept in touch so I could always call her if I had any questions or problems.

Every time I went to the toilet my technique got better and better and today I can do it in my sleep. Going to the toilet like this has become the most normal thing in the world to me.

I will never forget my first step towards intermittent catheterization (IC), because it has given me the freedom to travel and to pursue my hobbies.
Above all, to be able to drink enough without fear of not being able to go to the toilet.
This post originally appeared in our German blog - https://blog.wellspect.de/mein-erstes-mal