It might seem like a jungle out there, but let us help you point out the most important things to think about, when choosing the right catheter.
After a while CIC (Clean Intermittent Catheterization) becomes a part of your everyday life and emptying your bladder should therefore be as easy and comfortable as possible.
The catheter has to fit your needs, which means that there isn't one specific type or model that is right for everyone. But there is some common, and important, advice.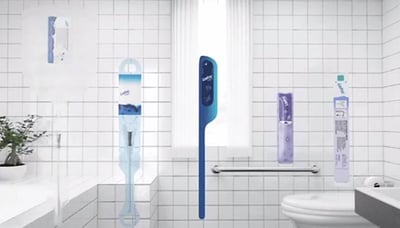 Your catheter should help you solve a problem—not create new ones. Catheterization affects your health and personal comfort, and it is important that you feel safe using it.
First it should have the right size for your body. If it is too short, it will not empty the bladder completely, and if it is too long it might be hard to handle.
Also the thickness will have an impact on how it works in your urethra, and how long it will take to empty your bladder.
Your nurse or doctor will help you to try it out.
Not all catheters are the same

Some catheters meet minimal standards and some go much further. Safety is your number one concern and you should ask for a hydrophilic catheter, to keep your urethra as unaffected as possible, also in the long run.
Hydrophilic catheters have become the most popular, as it uses water as a lubricant. Instead of adding a gel or similar, it is pre-coated to become slippery.
These catheters are easier to handle and less messy than those with gels. Some catheters also have a handle for a good grip and non-touch technique. As soon as you touch the catheter there is a risk of getting bacteria into your urinary system, which could cause infections, like UTI (Urinary Tract Infection).
The most important questions to ask
Safety
Proven long–term safety: Is there clinical evidence to support that the catheter I'm about to use on a frequent (or daily) basis is safe for me long term? Hydrophilic coating for maximum comfort and minimum harm to the urethra during catheterization: Does the catheter have a hydrophilic coating that stays slippery both at insertion and at withdrawal of the catheter, to protect my urethra and give me the most comfort? Softness of the catheter: Is the catheter pliable enough to not harm my urethra?
Efficiency
Tube length (cm./in.), is important for handling and complete bladder emptying in order to avoid infections: What will be the length of the catheter to give me stable handling and at the same time ensure complete bladder emptying. The tube width (CH/FR) affects the speed of the emptying, but should be individually chosen to fit the urethra. What width of the catheter should I use?
Handling
Handling aid for a steady grip and non-touch technique (minimized bacterial contamination) when catheterizing: Does this catheter offer a handling aid that gives me a good grip for a better and safer handling?
Lifestyle needs
Fitting into your lifestyle: Will this catheter be easy to integrate into my lifestyle? Is it discreet enough? Can I fold it together and put it in my pocket? Does it have a hanging function? Does it have all the features I need?
When you're about to choose your catheter for self-catheterization you may want to prepare yourself with a couple of questions that you can ask the urology nurse, before you step into the urology clinic. The following checklist can be of guidance in your meeting.