After an injury or illness that reduces physical capabilities, your sex life may face new challenges. It takes time to adapt to your changed body. But the sex drive is not lost – it's there, like for all other people.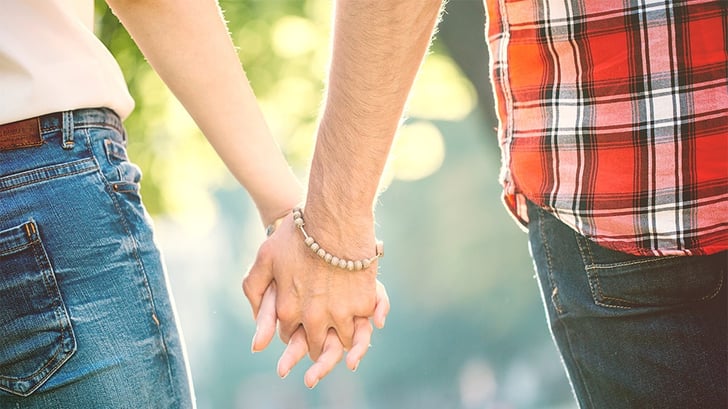 Dorthe Forsell works as a sex therapist in the Neurology department, Sahlgrenska University Hospital. She meets many patients, who are taking a proactive approach to resuming their sex life.
"Accepting a loss of feeling in the abdomen is tough," she explains. "You have to get to know your body and the new diagnoses, and use what you have got. It is possible to find pleasure again – just in a different way than before.
Rehabilitate the sexuality
As you rehabilitate your body, you also need to rehabilitate your outlook and your sexuality as well. To find yourself again, you have to build up a feeling of self-worth (who I am), self-confidence (what I can do) and sexual identity (what I was born to do and experiences that I bring with me).
"But do not expect your sex life to be the same as before," Dorthe Forsell says and adds: "It may take several years to get your sex life started again, but never give up."
Mindset
Feeling unattractive, constantly tired or a general feeling of inadequacy – all are effective mood killers. The frame of mind is often the biggest obstacle.
"Challenge your limitations," encourages Dorthe Forsell. "Actively pursue your new sexual identity. It is worth all of the time and energy you put into it."
If you already have a sex partner, it may take less time to resume your sex life. A number of people switch partners to create a new sexual identity based on the new situation. It may be necessary, particularly if the relationship was not working before.
Fears
The thing most people fear is leaking urine or feces, and exposing a new, different body. However, there are solutions to these problems.
It is possible to remedy the leakage, although it is not always possible to prevent it entirely. For example, you can empty your bladder using a disposable catheter. There are also good methods for emptying the bowels, such as transanal irrigation (TAI).
What's needed?
A number of conditions must be met in order to have sex. These conditions include sufficient:
Blood supply
Hormonal balance
Nerve supply
Stimulation
Confidence to allow yourself to give
Confidence to allow yourself to receive
Confidence to let yourself go
Norms
It might be difficult to move, and it might not be possible to be as active as before. The roles need to be redefined.
"Sex is a hot topic and filled with so many norms," sighs Dorthe Forsell. "Most have a perception of what sex 'should be'. It can be painful not to belong to the 'normal' group of people in that sence any longer. Sex should be so spontaneous and mind-blowing – preferably every time. But these norms need to be questioned – by everyone, in fact."
Dorthe Forsell uses an example of a couple going to a restaurant on a first date. They look at the menu and discuss the different dishes. They listen to what the other person thinks, then finally decide what they want. When it comes to sex, on the other hand, we are not as open about what we like and what we want. Instead, we hope that our partner is a mind reader and satisfies our needs.
In the movies, this is presented in a romantic light: he/she loves me, so he/she 'knows' how to make it as perfect as possible for both of us…
"I often discuss these norms with my patients," says Dorthe Forsell. "Most people give the matter some thought. Of course, they want to strive for the 'perfect' scenario. And sex should not be a matter of performance," she notes.
Dorthe's advice
These is Dorthe Forsell's advice to people with an injury or illness:
Dare to talk about sex with your partner.
Get information, on the Internet or through counseling
Prioritize sex as an important thing in your life - because it IS important.
---
Don't forget to read the second part of this blog post!
To read more about how the sexuality changes after a spinal cord injury, please download Dorthe Forsell's paper: Sexuality after a spinal cord injury (SCI).

About Dorthe Forsell:
Dorthe Forsell is a nurse and a sex counselor, and works in the Neurology department, Sahlgrenska University Hospital in Gothenburg, Sweden. She also lecturers for patients and healthcare professionals.