As a kid he was a promising soccer player. Growing up in the country, the soccer field was his whole world. But after an illness his life took a sudden turn. Today he is playing basketball and rugby – in a chair.
Read about Mikael who took his life back with help from his biggest passion – sports.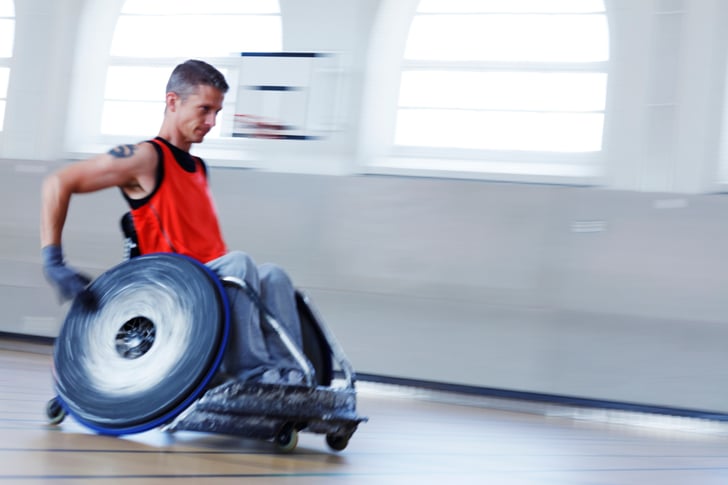 Mikael was 12 years old when he was paralyzed after Meningitis, which lead to a rare condition called Guillain–Barré syndrome. As well as being paralyzed from the chest down, he also has reduced lung capacity.
"It wasn't always easy to grow up with a spinal cord injury. Most often I could hang out with my friends, but when they went camping or visiting other non-accessible places on the weekends, I didn't dare to go with them", Mikael says. "On the other hand, most often I was away playing basketball games and tournaments during the weekends, and they couldn't join."
Sports brought joy and meaning to his life, it kept him fit which was vital to his long-term health, and it was a way to assert himself; to be really good at something. Eventually it was also basketball that brought him and his wife together.
"Sarah played with our team, and we started flirting and dating. But I was on my way to a basketball league in Spain to play professionally, so I needed to fast forward the love story a little bit. I simply asked her if she wanted to come, and she said yes", he says with a smile.
With time it became even more important to stay strong and fit.
"When Sarah became pregnant I realized that I had nine months for training and exercise, to be able to lift and play with the baby. Some days, when I ran out of inspiration or just didn't feel like going to the gym, I thought about our baby, pulled myself together and went there."
Today Mikael has added rugby to his list of sports, and is able to continue playing at national team level. He's getting "old" for the national basketball team, and due to different classification rules it's easier for him to qualify for rugby than for basketball.
But it was also the classification rules that stopped him from going to the Paralympics in Rio with the national rugby team. For various reasons his national classification didn't get upgraded to an international one.
"It will take some time to get over the fact that I missed Rio, and it will hurt watching the others playing, on TV. But I need to set new goals and start going for them instead", he says with disappointment in his voice.
Mikael is still a little bit tempted to go abroad for a couple more years, but the family comes first, and it's important that the experience is positive for everyone.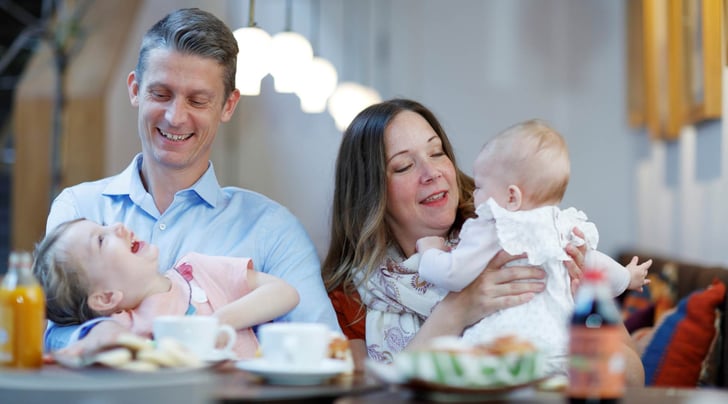 Today, the focus is on Nova, 3 years old, and Matilda, 3 months old. But sports will always be a part of his life.
"When I was young I defined myself very much as a sports guy. If I hadn't found a new sport it would have been a disaster for me. When I quit basketball and rugby some day in the future, I will keep training for something else. I'm a training 'geek' by nature."
---
Stay put for the next blog post about the happiness and challenges of living a family life when you are in a wheelchair!
Meanwhile we can offer you other portraits of people with a passion for sports. Don't miss Julia and Taneli:
To be a kid with spinal cord injury and A kidney failure almost ended his life - now he is going for Paralympics
---