He was on his way to Spain to start a career as a professional basketball player when he met Sarah. Normally he was quite shy, but there was something special about Sarah that made him leave his comfort zone and not only ask her out on a date, but to come to Spain with him.
And here they are a few years later, living a family life back in Sweden. One thing's for sure—there's another level of challenges with small kids, when dad is in a wheelchair.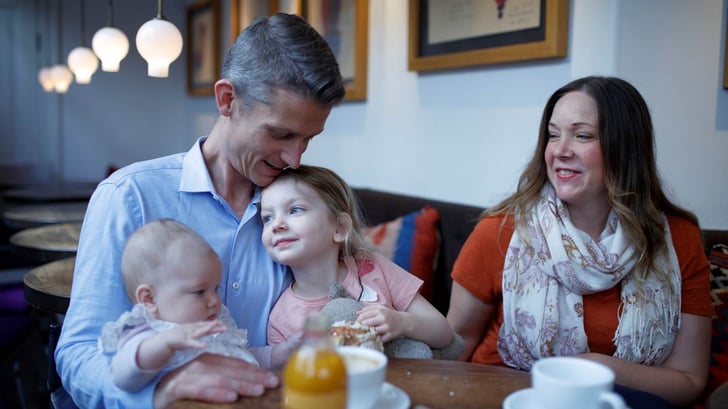 Unexpected paralysis

Mikael was 12 years old when he was paralyzed after Meningitis, which lead to a rare condition called Guillain–Barré syndrome. He is paralyzed from the chest down, his left hand has limited function and his trunk stability is weakened.
"I always need to hold on to something with one hand, so I only have one free hand", Mikael says. "Nova is three years old and can climb up on my lap, but I need help from Sarah or someone else to lift baby Matilda.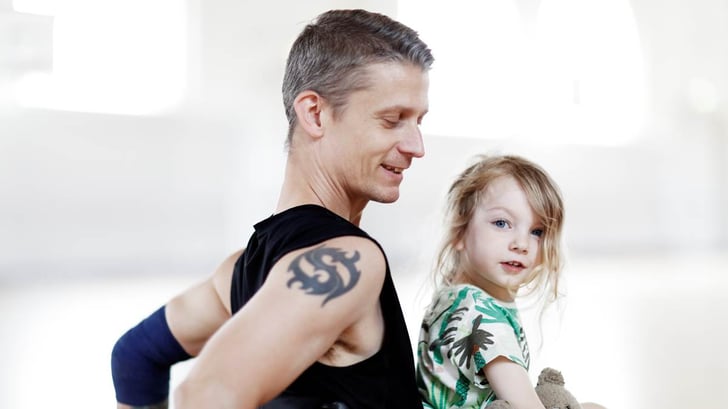 "The hardest part is that I'm so dependent on Sara. But we are trying to work around the obstacles and find our own solutions. When Matilda is in my lap I use a strap around my waist to fasten her. That way we can move around safely. And as soon as Matilda is in her stroller, it's easier for me since we are at the same height and I can cuddle her, or comfort her."
Car accident
Sarah also has a chronic condition after a car accident when she was 16 years old. She had a temporary job at the time, where she and a friend picked up litter along the highway. A car driver was unconscious behind the wheel, lost control of his car and ran them over. Sarah's friend died of her injuries, and Sarah sustained serious injuries.
"One of my first questions after the accident was if I would ever be able to have kids. When I met Mikael and we actually planned to start a family I had some examinations done to assure us that I could carry a child, and it was a great relief when it turned out that everything was fine with me".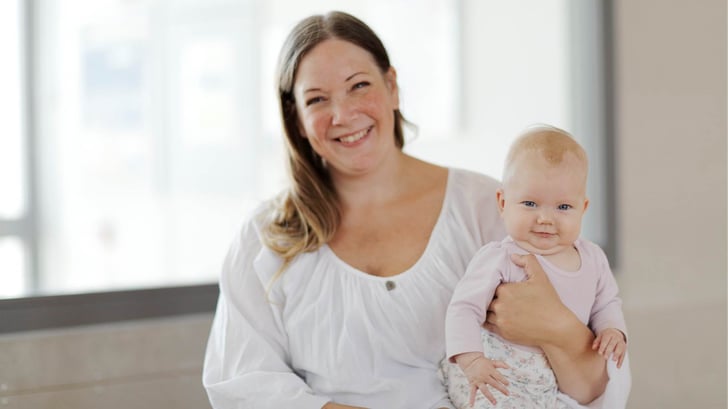 She still has chronic pain and associated conditions as a result of the accident today, and unfortunately she can't work anymore.
"I miss the social life of a workplace, and to be appreciated for my skills. But the bright side is that I can spend a lot of time with my kids", Sarah says.
Alone time with the kids
Mikael on the other hand works part time, and since he can't manage both kids without help, the opportunity to spend time alone with them is limited.
"We hope that Mikael can get assistance, so that he can be with the kids without me, to really be able to strengthen his own relationship with them."
Nova knows exactly what her dad can and cannot do, but in a pretty characteristic 3-year-old way she doesn't always take his limited mobility into account.
"We had heard from other parents that the children adapt to the situation, but I would say that Nova so far finds it very amusing to throw things around her and ask me to pick them up", Mikael says with a smile.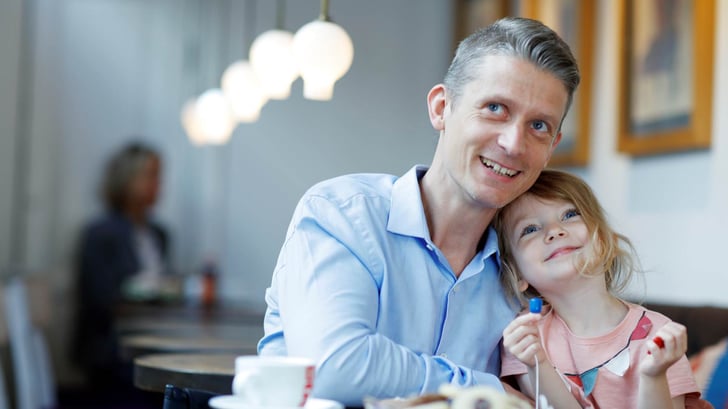 When it comes to playing, Sarah and Mikael have their own way of interacting with their children.
"Mikael plays with Nova in a much more creative way than I do, because he needs to", Sarah says. "And if Nova wants to go playing in the woods outside our garden, Mikael is allowed to stay in the lawn and interact from there, while I need to walk into the woods with her, so she definitely knows the difference in ability".
It's a little bit more tricky to be away from home and that's where most difficulties occur.
"At home there is no problem playing with Nova", Mikael says. "We have aligned our everyday life to my disability. But we need to choose the playgrounds carefully. For example, I can't be alone with her in places where she can climb up somewhere and possibly not come down. Or if she falls and gets hurt and I can't go to her, in sand for example."
The family often choose a playground or park with a suitable ground and environment, even if it's further away. And most often they prefer hanging out with friends in a similar situation where the environment is accessible, or hanging out at home.
"The most common game at the moment is having make-believe walks and make-believe meals, in make-believe places. In that game I can do anything – it suits me perfectly", Mikael finishes with a smile.
---
Don't miss the last blog post about Mikael, Sports was my rescue. And don't forget to sign up for more blog posts about life with Spinal Cord Injury, and other conditions affecting the bladder. For information about urinary catheters and bladder management, please contact us or visit our website wellspect.com.
Photos: Anders Bryngel