As Wellspect's guest blogger, Paralympics winner and decorated MBE, Member of the British Empire, Anne Wafula Strike, continues to share her thoughts and ideas on the importance of equality and dignity for disabled people.

A few years back, I experienced the ultimate embarrassment during a train journey because of a lack of an accessible working toilet for a wheelchair user such as myself. This forced me to wet myself and it left me feeling humiliated. I did not understand why such a basic need was going to be on my agenda of things to campaign for. Every human being has a right to access a toilet and it's very sad that a section of the disabled community are not able to use a suitable facility.
This experience made me think of how many other disabled people, as well as those with hidden disability, experience such humiliation by either not having access to working toilets, or the means to manage their bowel and bladder issues in a clean and safe environment – and in a decent way! It's ironic because in 2015, the United Nations General Assembly came up with 17 Sustainable Development Goals with the 10th one that aims to ensure reduced inequalities for all.
Dignity is not a special right, it's a moral principle that should guide our strive for equal conditions for everybody.
As a disabled woman, for me to be empowered, I must be allowed dignity in all forms. I have come to know that disability is not the main problem. The problem is a lack of accessibility to all areas of life. It is the attitudes, a lack of knowledge, and of the ignorance of people that's what is disabling. The many inaccurate perceptions about disability must be unlearned. We need governments, law, and policy makers to have disability on the agenda with priority. Let us tear down also the structural barriers. So, I am not apologetic, neither do I regret going public about the problems caused by lack of access to a working toilet.
It all starts with the basic rights, such as an accessible clean toilet.
We live in an increasingly changing and diverse world in relation to gender, race and ethnicity, disability, religion, sexuality, class and age and we need to be able to respond appropriately and sensitively to this diversity. However disability still lags behind, with many communities addressing this topic as an afterthought, sometime scoring points when they practice the 'tick-a-box' exercise. Dignity and respect is the key to empowering an individual – not only to be a productive member of a family, but an all-round human being. It all starts with the basic rights, such as an accessible clean toilet.
Open discussion about bladder and bowel problems is seen as a taboo that is reserved for the lone soul facing the challenge. Many of us don't talk about what we're going through and the impact this has on our day-to-day lives. People are shy and embarrassed to ask for help, often because of the stigma. As a result, the continuous suffering in silence leads to big health care problem.
We don't want sympathy and a pat on the back, we want opportunity and dignity.
Dignity may be a short seven letter word, but it should not be underestimated with regards to disabled people who rightly deserve to be treated ethically. For so long, disabled people have continued to validate their existence by being reduced to almost invisible people. What disabled people want is not sympathy and a pat on the back, they want opportunity and dignity. Dignity is not a special right, it's a moral principle that should form an adequate and inclusive framework that recognizes people's different and diverse needs and living conditions.
So why does it have to start with giving DIGNITY? With dignity you are in control and have high self-esteem, feel valued, have confidence, can make decisions and are comfortable. In general, you can prosper. Without dignity, you feel devalued, lack confidence, have low self-esteem, with reduced or no control, you feel embarrassed, ashamed, humiliated and as a result you continue to be an afterthought and a mere statistic. And the community and nation in which you live is deprived of a sustainable future.
This is a text written by Anne Wafula Strike. Anne is a Paralympics Champion, Commonwealth Secretary-General's Champion and special envoy for Equality in Sports. She was decorated by the Queen of England as MBE 2014. She is a popular keynote speaker and has made many television appearances as a campaigner for Disability Rights and Inclusion. Her film 'Lack of Disabled toilets Unacceptable' was broadcasted by the BBC in 2017. In her book "In my dreams I dance" you can read the story of her life. Wellspect had the privilege to publish a shorter version in 2 parts written by Anne in our News & Event's blog in March 2021:

https://blog.wellspect.com/news-and-events/i-didnt-apply-for-disability

https://blog.wellspect.com/news-and-events/-but-in-my-dreams-i-dance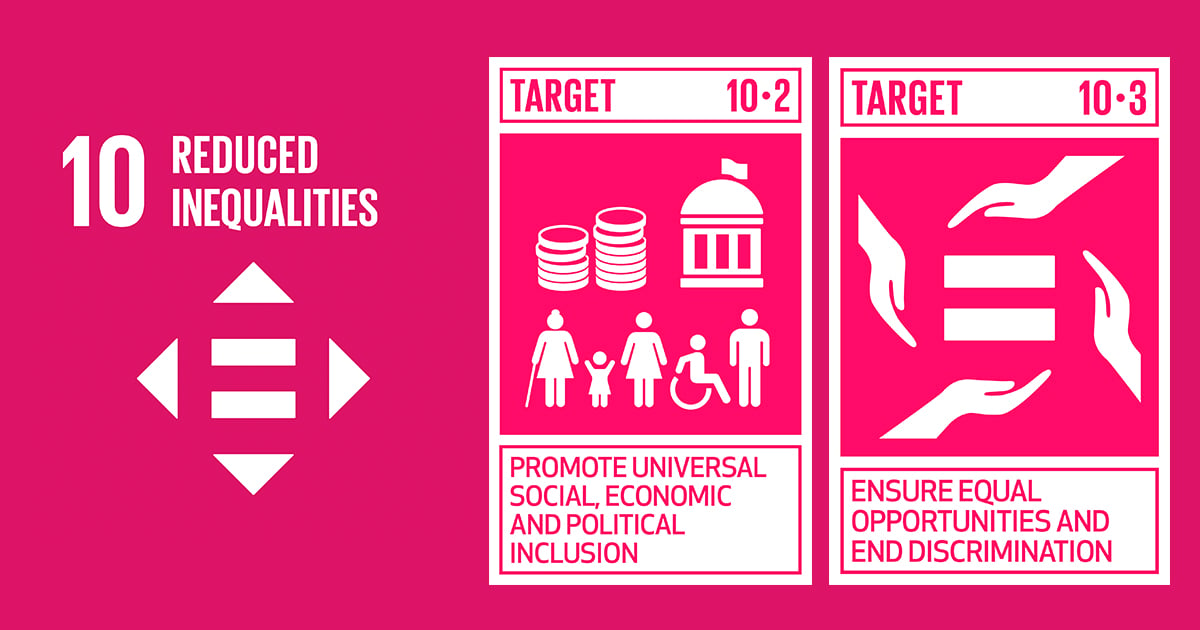 In our work towards becoming a truly sustainable company, one of the focus areas that Wellspect supports is the united Nations' Global Goal 10: Reduced Inequalities. Read more about how we strive to reduce inequalities and incorporate sustainability in every aspect of what we do at Wellspect here:
#ARealDifference #NowAndForTheFuture